Have you visited our store? Click here.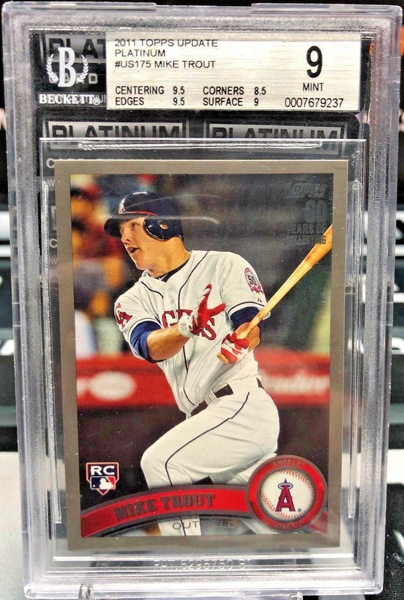 The Mike Trout 2011 Topps Update card has become a staple in a list of the hobby's most desired rookie cards. It's many parallels have proven to be some of the most elusive and expensive.
This Platinum 1/1 is among the list of the most desirable cards from the 2010s block. It recently changed hands again and this time for big money.
On 7/22/2018, this card was listed on eBay for $399,000. It had 5,632 views and 100 watchers.[1]183338720452. www.watchcount.com
On 9/7/2018, an offer was accepted at $100,000.
Since this is a 1/1 and given Mike Trout's numbers are most related to those compiled by Mickey Mantle, if he can stay healthy and continue to produce, this card has a chance at continuous appreciation.
To view the current eBay auctions for Mike Trout baseball cards, click here.