Have you visited our store? Click here.
The process of bringing an idea to market requires a series of stages. You start with an idea, then you produce a proof, approve and print it, then promote it to drive sales. Prototypes, Proofs, Promos, Previews, and Samples are pre-release formats that come with unique definitions and each is a part of the product development and marketing process. The following is a breakdown of each concept and its associated stage in the process.
Stage 1: Idea & Prototypes
Prototypes: When a company has an idea for a product, they may have a prototype of that idea made. This is usually done on a very limited budget and production quantity, which can sometimes be just one single unit. Sometimes but very rarely these cards actually have the word, "Prototype" printed on them. Prototypes are typically produced to showcase an idea to a team of investors. They're usually very rough concepts and often feature completely different designs. It's like saying, "Here's my idea; what do you think?"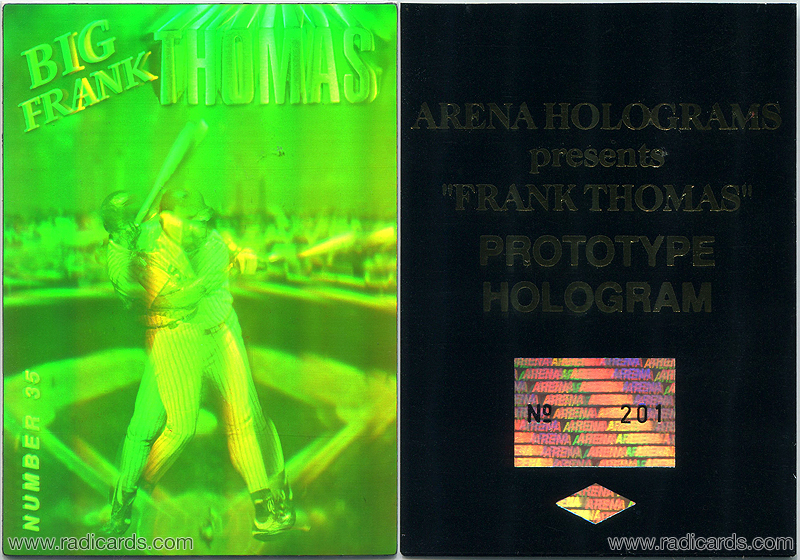 Stage 2: Approval & Production Proofs
Proofs: Let's say the team of investors likes your prototype and hands you a check for a million dollars to put your idea into production. You take that money and begin working with a manufacturer to produce a more formal version of your product. Before you begin printing in volume, however, you ask the manufacturer to produce a few copies of your product for internal review. What they produce is a proof of your product. This is done in an effort to review things like, color layout, image quality, and overall production value. Sometimes a second pass is required but given the nature of the manufacturing output test, this is often the final step before volume production. Proofs are often unfinished in some way i.e., no color, not die-cut, uncut, bordered, serial number xx/ or 00/ etc. Here are some examples: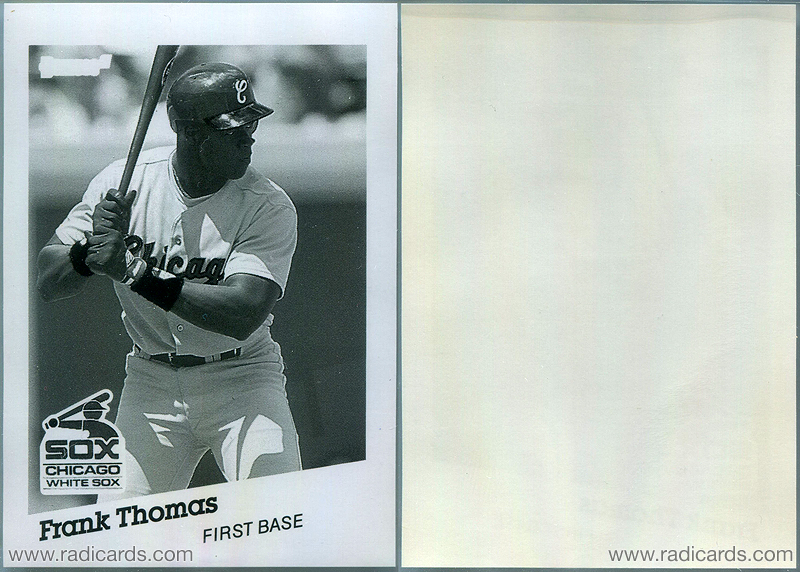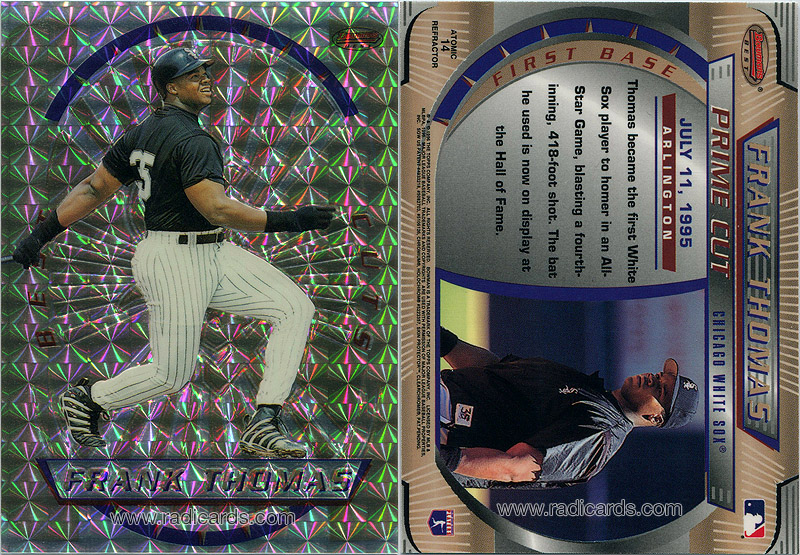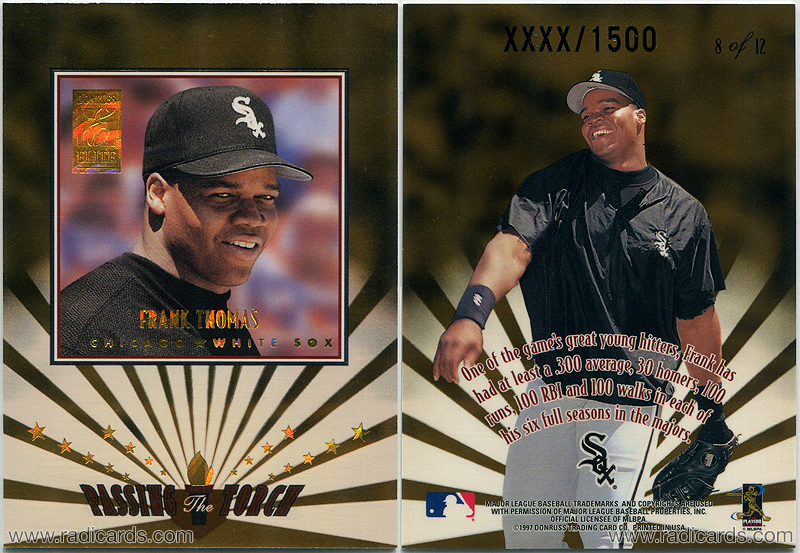 Depending on circumstance, the cards may have been made for final production but missed a step in the production process for one reason or another and were never officially released. This is what happened with Pinnacle during its bankruptcy in 1998. A lot of cards were made for release but never got the serial numbers printed on them. In this specific case these cards, that would otherwise qualify as replacements (discussed below), are actually still just proofs; the company wasn't around to fulfill customer replacement requests anyway.
It's because of this bankruptcy that we never got the second wave of 1998 Donruss Crusades. The cards from the bankruptcy, which are often called prototypes are actually proofs because they're finished products, many of which only missing the serial numbers. Some cards from the officially released first wave can be found with replacement qualities such as this Travis Lee: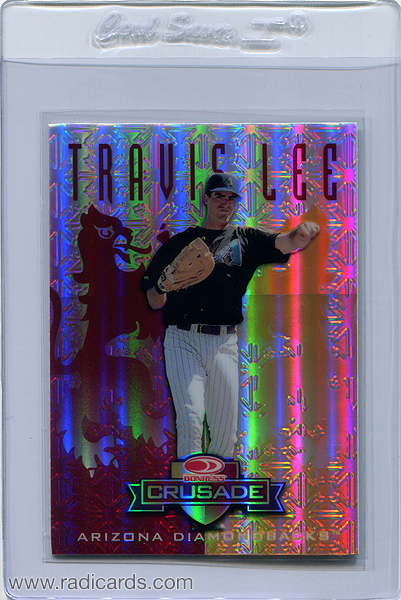 Prototypes and proofs are either kept on file for reference, or discarded. Sometimes, they're snuck out the back door and sold on the secondary market but they are never meant for public release. Let me say that again, prototypes and proofs are never meant for public release.
It's important here to note the distinction between proofs and replacements. Proofs are printed for internal review in pre-final to final stages before bulk production begins and aren't meant for public consumption. Replacements, on the other hand, look identical to the pack-issued releases but don't have serial numbers printed on them (for those cards that normally would) and are made with the specific intent to fulfill customer replacement requests.
Related article: Replacements and Why Your Card Doesn't Have a Serial Number When You Think it Should
Stage 3: Marketing Promos, Previews, and Samples
Promos, Previews, and Samples all fall under the product marketing umbrella. For simplicity, in this section we're gonna call these "Promos." Now that your mass production has been printed, let's get some samples into the market to promote the product. Promos are made specifically for external marketing. These cards typically look identical to their pack-issued counterparts but often come with some additional small change i.e., promotional print, one corner cut off, etc. Some early promos feature different photography while others appear almost indistinguishable to their pack-issued counterparts with the only difference being a very subtle image cropping change. Further, some promos are made as stand-alone items to promote businesses.
Promotional print includes words or phrases such as, "Promo," "Promotional Card," "Preview," "Sample," etc. These cards are made to promote a product or business to incentivize orders a.k.a., dealer incentives. Smart companies produce variations of these promos with different print runs to tease dealers to place larger orders. For example, the largest Order Quantities (OQs) get the rarest promos.
Beckett did this in 2002 by including sample cards under the wrapping of their annual almanacs. Most of the samples have the word "Sample" printed on them in silver foil. Larger orders came with small inventories of samples with the word "Sample" printed on them in gold foil. Due to their rarity, the gold printed parallels are often highly desired by player collectors.
This is good business and rare promo parallels make for excellent collectibles.
Previews were popular in the early 1990s and were often distributed in factory sealed sets to incentivize the Business to Consumer (B2C) market. Subsidiaries such as Triple Play, Studio, Donruss, and Leaf all made small Preview sets between the years of 1990-1993.
Due to the nature of their existence, most promos are made for public consumption. Some are rarer than others but all are meant to drive conversions. Here are some examples: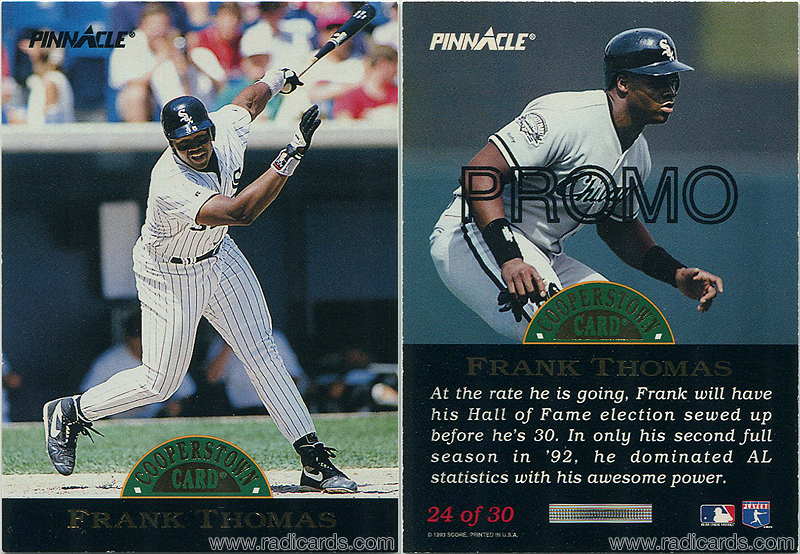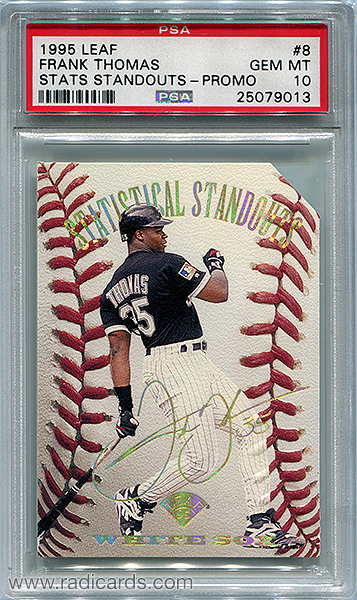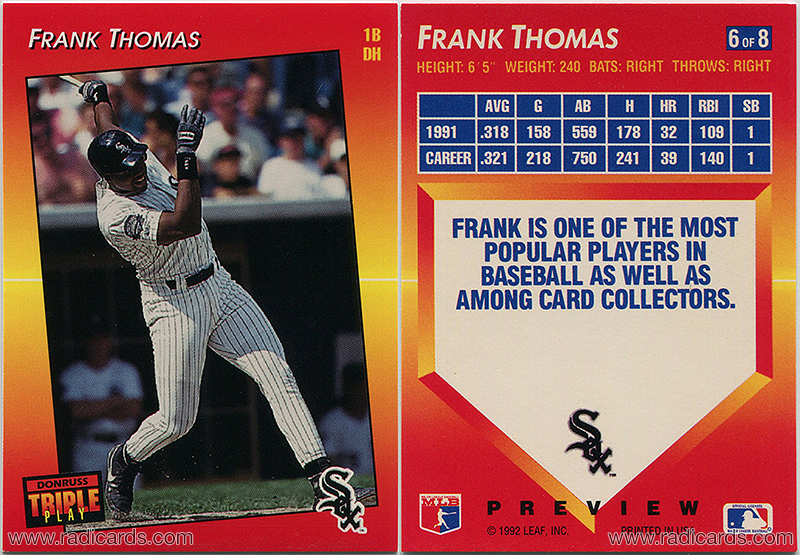 So there you have it, all types of pre-release cards fall into one of three different categories: Idea, Approval & Production, and Marketing.
To view the current eBay auctions for Samples, click here.