Have you visited our store? Click here.
This is a review of different scanners I've used to produce images. Each scanner produces a high quality result that replicates the card appearance in a different way. Discussed here are different models and their associated output qualities. For reference, the DPI rate used was 300 (industry standard for trading cards) or 600 (ultra high resolution). There's no reason to bother outside of this range.
List of models reviewed:
Brother MFC-7840W
Canon CanoScan LiDE 100
Epson Perfection V330 Photo
---
Brother MFC-7840W:
The Brother MFC-7840W is a wireless quad: print, copy, scan, and fax. Since I purchased this model back in 2011, it's been my office machine. I've gone through many ink drums and countless reams of paper and shipping labels using this device and I can attest to its durability and longevity. It's an excellent unit.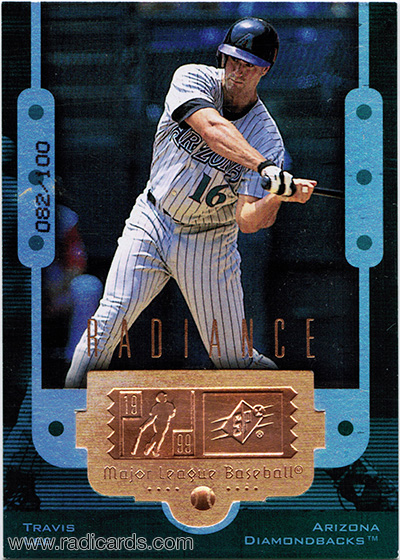 Scan Quality:
While I rarely need to use the scanner on the Brother MFC-7840W, it's very simple. The result is a flat raw image. Foils are picked up really well but holofoils, while bright, remain flat. Those who want to replicate the refractor shine may not be as happy with this model. Given the small dimension of the scan bed, I wouldn't recommend it for high volume projects. Where it shines is for small, around the office stuff and for that it does a fine job. The scan bed is a perfect complement to this highly reliable machine.
Pros: Easy to use. Picks up flat foil really well. Creates bright scans with clarity. Great for small office tasks.
Cons: Limited options. Refractors and holofoils present flat. Small scan bed. Not ideal for high volume projects.
To view Amazon listings for the current Brother MFC quad models, click here.
---
Canon CanoScan LiDE 100:
The Canon CanoScan LiDE 100 was my first scanner. It was an upgrade to the Canon PowerShot portable camera I used from December 2005-July 2010. Some of my very first blog posts feature images taken with that camera. However, I'd always wanted a standalone scanner and the Canon CanoScan LiDE 100 was the perfect upgrade. With this scanner, I finally had the ability to produce really nice images for blogging at a reasonable price. While I paid $56.99 for this model back in July 2010, Canon has since upgraded it a few times so the price has risen but it's still a great value.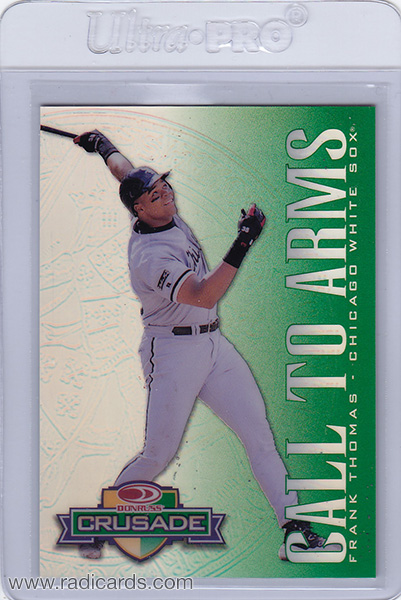 For reference, I saved a bunch of scans produced by the Canon CanoScan LiDE 100 back in 2010; this one was created in August of that year. Back then, I was just learning about scan cropping and options.
Scan Quality:
The Canon CanoScan LiDE 100 produces a bright flat scan. Foils are pronounced and images are produced with great clarity. Refractor shines, however, aren't pronounced and white card stock gets washed out a bit. The final result is otherwise a nice upgrade from a generic camera.
Pros: Easy to use. Plenty of DPI options. Produces bright scans with clarity. Excellent option for sports card bloggers.
Cons: White card stock can sometimes get washed out. Refractors and holofoils present flat.
To view Amazon listings for the current Canon CanoScan LiDE models, click here.
---
Epson Perfection V330 Photo:
I purchased the Epson Perfection V330 as an upgrade to my Canon LiDE 100 back in September 2012. While I'd been happy with the LiDE model, I wanted something that'd better replicate refractors and holofoils. When I learned about this model and what it could do, I couldn't have been more excited to buy one and work with it. This model was used to produce the vast majority of scans featured on the Museum. While the scan bed now has some condition flaws, it's still used regularly. If I upgrade, I'm likely to purchase the current model since Canon retired the V330 long ago.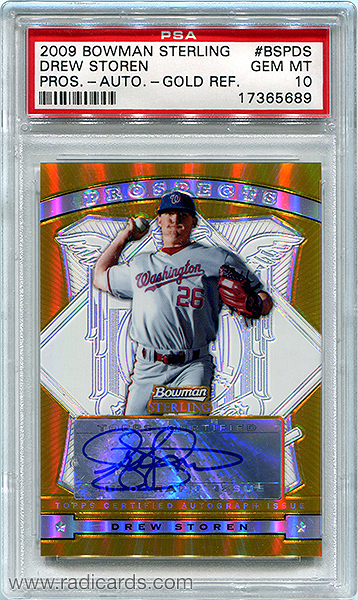 Scan Quality:
The Epson Perfection V330 is a tremendous investment. Its output quality is exceptional and has the ability to scan at really high DPIs. I never need to scan at higher than 600dpi and the human eye can't distinguish between 300dpi and 600dpi anyway so it really makes no difference. The main reason I bought this model is because it reproduces refractors and holofoils really well. This is where it really shines, no pun intended. The drawback to this model is that it doesn't pickup Superfractors very well; they're either too dark, or too washed out. All images of superfractors I've created using this scanner have to go through a series of touch-ups in Photoshop to make them presentable. This can be really time consuming for large projects. Additionally, some refractors scan out flat and too dark.
Pros: Lots of options. Reproduces refractor presentation really well. Wide range of DPI rates.
Cons: Some flat foils don't scan clearly. Doesn't reproduce superfractor presentation very well. Some scans are too dark. Some of the darker refractors don't scan out well.
To view Amazon listings for the current Epson Perfection V models, click here.