Partner with us and put your brand in front of many thousands of potential customers each month.
Last Updated: 11/8/2022
Averaging 192,000 impressions per month
The chart above shows our Google traction from the date range stated in the title. In that 16mo period, we've collected 1.69 million impressions and 41.2 thousand clicks. Those numbers fluctuate but continue to climb as more content is produced over time.
---
Since 2010, collectors have been visiting www.radicards.com for information, entertainment, and education and the site's become known as a leader in the sports card information category.
We understand not every business requires the same sponsorship services, which is why we offer unique services coupled together, or á la carte so you can pick and choose which one works best for you. If you have a unique need for a specific type of promotion, let us know and we'll work with you to create the right arrangement for your brand.
Table of Contents:
When ready, let us know what you'd like. We look forward to helping your brand gain more exposure.
Please note: While we listen to all offers, ad content related to sports cards is the best match for us.
ADVERTISING PLACEMENTS ARE AVAILABLE ON A TEMPORARY BASIS ONLY.
ALL ADVERTISING PLACEMENTS COME WITH A 1-MONTH RESERVATION. AFTER THE ONE-MONTH RESERVATION PERIOD EXPIRES, SITE ADMINS RESERVE THE RIGHT TO REMOVE/DISABLE THE ASSOCIATED CONTENT AT THEIR DISCRETION FOR ANY REASON AND WITHOUT NOTICE. VENDORS CAN REINSTATE THE ASSOCIATED CONTENT FOR AN ADDITIONAL MONTH OF ACTIVITY AT THE NORMAL ASSOCIATED 1-TIME FEE.
---
1. Banner Ads:
Banner ads are great for gaining additional exposure for your brand. Each will link back to your desired location. Even if unclicked, the very nature of the banner ad acts as an additional reminder to visitors. The following is a list of the different styles of banner ads we offer. Have a look. Required format: .jpg.
*Note: Your ad won't contain our watermark.*
---

THE LONDON
724 x 90 Top of Page (Left)
$375 per month (up to 5 in rotation)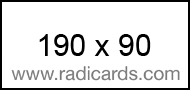 THE PARIS
190 x 90 Top of Page (Right)
$325 per month (up to 5 in rotation)
Note: The Paris spot is only available if the London spot is filled.
If both spots are available at the same time, they can be reserved together
$650 per month.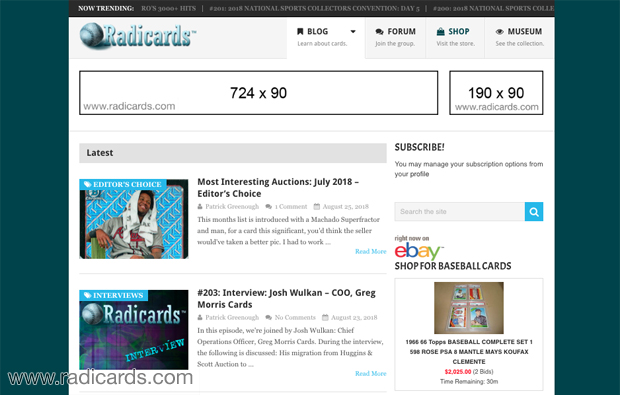 ---

THE EXECUTIVE
620 x 75 Above Article Title
$300 per month (up to 5 in rotation)
---

THE DIRECTOR
465 x 60 Above Article Title
$250 per month (up to 5 in rotation)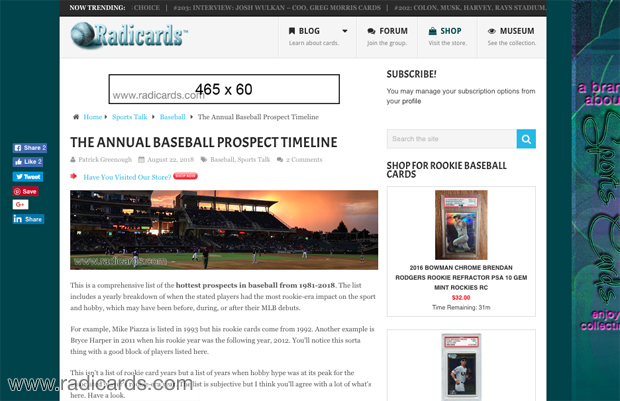 ---

THE CLASSIC
324 x 80 Right Sidebar
$190 per month / $325 exclusive (up to 3 in rotation)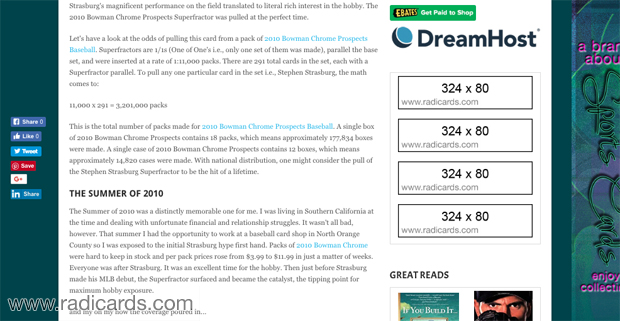 ---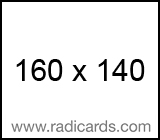 THE HARVARD
160 x 140 Right Sidebar (4 spots available)
$200 per month / $350 exclusive (up to 3 in rotation)

---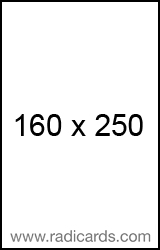 THE OXFORD
157 x 250 Right Sidebar (4 spots available)
$220 per month / $395 exclusive (up to 3 in rotation)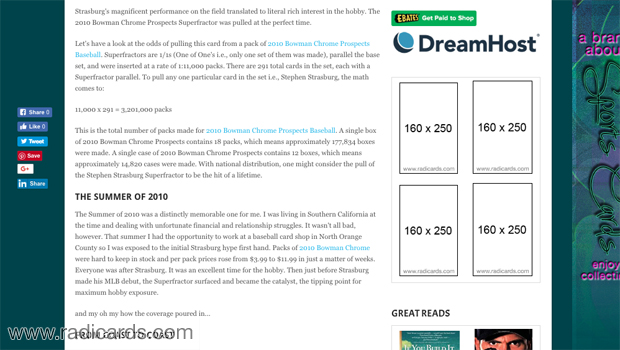 ---

THE PRINCETON
160 x 599 Right Sidebar (2 spots available)
$395 per month (2 in rotation)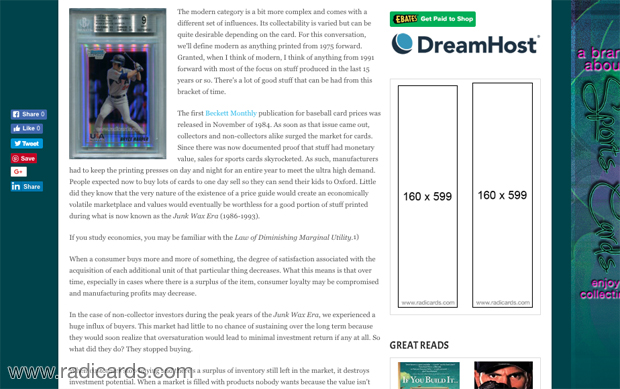 ---
Banner Ad Required Format: .jpg
Need Us To Create Your Banner Ad For You?
While it's easiest and most affordable for you to provide us with the artwork, we can design it for you. For this option, please provide as much information as you can about how you'd like it to look. Fee for this service is $150 per design. The first revision if free, with additional revisions at $25/ea.
---
Banner Ad Discounts and Other Notes
12-month reservations come with a 10% discount
5% discount for links back to us for reservation duration (max. total discount per month is $30)
While our banner rotation cap is 5, we offer exclusive spots for advertisers who wish to reserve extended stays.
---
Written, Backlinks, Infographics, Audio, Video, and Email Spots Also Available
In addition to banner ads, we offer a variety of other spots. Each serves a unique need and all (with the exception of email promotions), once published, are shared on our social media platforms with emphasis on Facebook, Twitter, and one prominent hobby forum. Please note that while some fees are one-time, others are re-occurring (per month). Stated.
*Please note: Written Promotions and Infographics come with a one-time fee and a one-month reservation. After the one-month reservation period expires, site admins reserve the right to remove/disable the associated content at their discretion for any reason and without notice. Vendors can reinstate the associated content for an additional month of activity at the same/similar associated one-time cost.
---
2. Written Promotions:
Articles are offered to give readers a bit more depth to your promotion delivery. This is a great way to emphasize details and has the strongest SEO potential among all other options listed here. To maximize reach, couple this option with an Audio, Video, and/or Email promotion. For this format, you provide the concept/content and media files (photos if they exist). For this promotion category, we offer two formats:
2.1. You do the work and send it to us.
You send us the content and media files just as you want them to be published and we drop it all into an article and publish it. Cost for this option: $250.
Length:

Up to 1000 words
Each word over 1000: $0.05

One backlink can be included at no additional cost
Submission Guidelines:
2.1.1. Written Content: For all written content, you can send it over as a Plain Text RTF file (preferred), or included in the body of your message.
2.1.2. Image Files: You are allowed one image file at no charge. All image files must be sent as .jpg and no wider than 620px. If they are wider than that, please size them down to 620px before sending them to us. If they are smaller, please don't size them up. For all files sent that are wider than 620px or in a format other than .jpg, a $10 surcharge will be included on your invoice to cover the cost of image correcting. We recommend scanning between 300-600dpi. While we're pretty lenient about this, if the image doesn't meet our quality standards, we may ask you to provide a better quality image. Fee for each additional image after the first: $10.
2.1.3. Links: You are allowed one Backlink and one social media link at no charge. Include Backlink and/or YouTube link instructions along with the links themselves. If linking out to anything, those links must direct to credible category-related content. See section 3 for pricing for additional links.
2.1.4. How to Send Content: When ready, send content over with layout instructions. All content must be sent via our Contact Us page. Once received, we'll review your submission. If approved, we'll reply to arrange payment and begin preparing your article for publication.
2.2. We do the work for you.
You send us the concept idea with media files and we write, edit, and publish the article. Here's how the pricing works for this option:
Length:

Up to 800 words: $150
Each word over 800: $0.10

Time for writing, and photo editing (when applicable):

Hourly rate: $50 with a 1-hour minimum
Example:
550-word article that took 2.5 hours to draft: ($150 + ($50 x 2.5)) = $275
We also offer a full-time blogging service. For details, see our marketing package.
3. Backlinks:
For vendors interested in less depth, we also offer backlink promotions. A backlink is a link from our website to your website. Our fees are on a per link basis and vary depending on content type (Cornerstone or Non-Cornerstone).
3.1. Cornerstone content: These are authority articles with consistent traffic and strong credibility. These articles are thousands of words, heavily sourced, and have rich online footprints.
3.2. Non-Cornerstone content: Pretty much everything else.
$100 for Non-Cornerstone content
$350 for Cornerstone content
We do not offer backlinks on our product articles or global pages.
BACKLINKS COME WITH A ONE-TIME FEE AND A ONE-MONTH RESERVATION. AFTER THE ONE-MONTH RESERVATION PERIOD EXPIRES, SITE ADMINS RESERVE THE RIGHT TO REMOVE/DISABLE THE ASSOCIATED LINK AT THEIR DISCRETION FOR ANY REASON AND WITHOUT NOTICE. VENDORS CAN REINSTATE THE ASSOCIATED LINK FOR AN ADDITIONAL MONTH OF ACTIVITY AT THE SAME/SIMILAR ASSOCIATED ONE-TIME COST.
4. Infographics:
Infographics are graphic visual representations of data, information, and/or knowledge intended to provide a specific message clearly and quickly. You provide the infographic and we'll publish it in its own article. Required format: .jpg.
$250 for Infographic alone
$300 for Infographic with Backlink
5. Audio Promotions:
We use pro-audio recording equipment to enhance the quality of your promotion. These audio promotions are offered as drop-ins to our podcasts and end up on iTunes, YouTube, and as article embeds. This final product is shared on social media.
The price is $100 for up to 15 seconds and $7 per second after that. You provide the promotion script.
6. Video Promotions:
We offer isolated video promotions. Each video is uploaded to YouTube and shared on social media.
The price is $150/hour of work with a 1-hour of work minimum. You provide the written portion of the promotion and supplementary materials if they exist.
7. Email Promotions:
Sometimes we send emails to our distribution list and we offer promotion opportunities in these emails.
7.1. Images:
264w x 200h in .jpg format (2 spots available): $150
564w x 200h in .jpg format (1 spot available): $175
7.2. Videos:
You provide us with the following:
The Preview Image in .jpg format (564w x 200h)
The YouTube Link (30-seconds max)
The Caption Text (two-sentence max)
$200
---
If there's something you need that's not part of our advertising package, please let us know so we can work with you to create the right promotion strategy for your brand.
We reserve the right, at our own discretion, to update, change, or replace any part of our Advertising Terms at any time, for any reason, and without notice. It is your responsibility to check this page for changes. Your continued use of, or access to our website following the posting of any changes to this policy constitutes your acceptance of those changes.