Have you visited our store? Click here.
Depending on who you ask, this is a somewhat controversial subject. For some collectors, ownership means we can do whatever we want with them. For others, some things are better left untouched in an effort to preserve their significance. You may feel strongly one way or the other. Personally, I'm in the latter camp.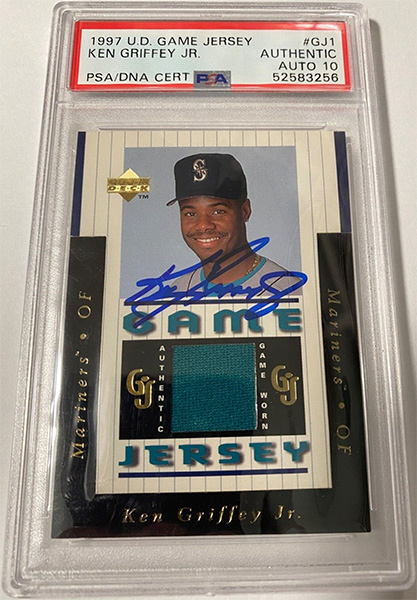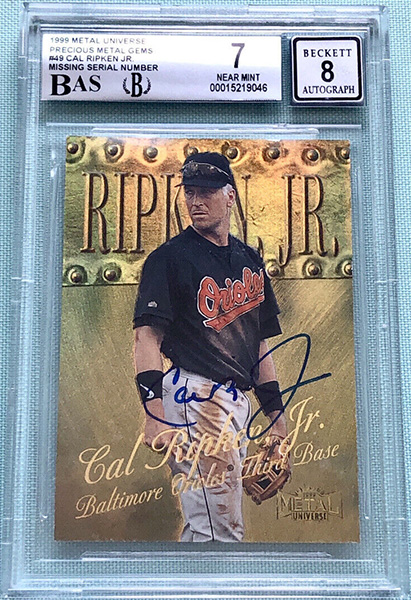 There's no end to the amount of options for cards that are already signed by said player so why deface one that's so rare? The 1997 Upper Deck Game Jersey set is the first set in all of trading cards to feature a relic, which is incredibly significant. As for the Precious Metal Gems, they are highly collectible in any condition and come with a print run of just 50.
For those who wanna get something signed, grab one of the seemingly endless amount of low value cards that are perfectly suitable for said pursuit.
When people choose plates and 1/1s to get signed, those cards will forever no longer be available to anyone in manufacturing form. It suites the owner, sure, but what about the guy who's building the run when you go to sell? That person now has to accept that it's been defaced.
What do you think? Does it matter or would you prefer not to see high end cards used for in-person autographs? Please share your thoughts in the comments area.
To view the current eBay auctions for cards from 1997 Upper Deck Game Jersey, click here.