Have you visited our store? Click here.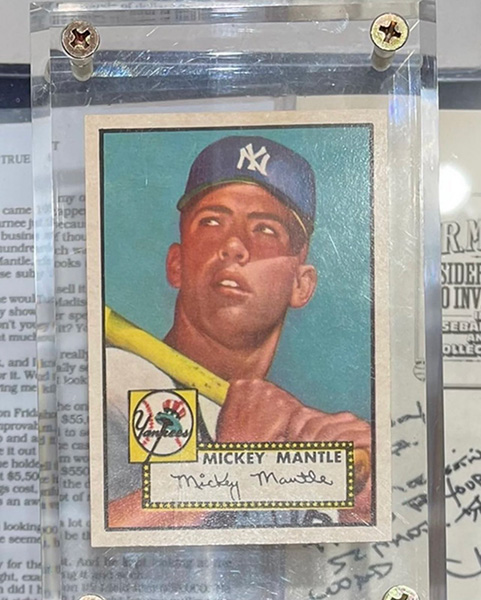 Apparently, the 1952 Topps Mickey Mantle SGC 9.5 that sold at auction last month for $12,600,000 was stored raw, no penny sleeve, in a jumbo non-recessed screwdown prior to it being graded just a few months back. It's assumed the then-owner acquired it this way and just left it in the case all these years. Talk about high risk. Luckily, it survived.
Screwdowns are terrible. Here's why:
They press cards down and can sometimes make them thinner in cases without recessed spacing
Storage over the long term can risk adhering the card to the plastic whereby defacing/destroying it when removed
If kept out of humidity and if the screws are fastened only modestly, this method can be fine in the short term. However, if planning on keeping the item long term, here are some better storage options:
Safe Way to Use a Screwdown: Unfasten the screws, remove the card and put it in a penny sleeve and toploader, then put it back in the screw down. This is actually a very smart move and you can still enjoy the presentation of a screwdown if that's your thing. It's also a great way to protect the card from any screwdown-related risks. This strategy is specific to non-recessed large screwdowns.
Stop Using a Screwdown: Remove the card from the screwdown, put it in a penny sleeve and toploader and put the toploader in a fitted toploader bag. Donate or recycle the screwdown.
Get the Card Graded: Remove the card from the screwdown and have it graded by a reputable grading company. This option is ideal for high profile cards that are often forged.
To see the current eBay auctions for the 1952 Topps Mickey Mantle, click here.