Have you visited our store? Click here.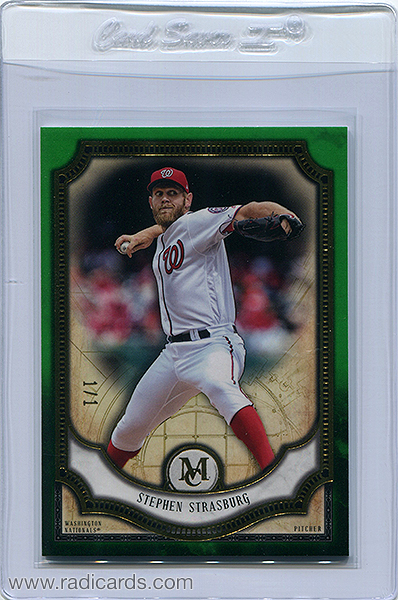 After nearly a full year, this Stephen Strasburg 2018 Topps Museum Collection Emerald 1/1 safely arrives at home.
I can remember being pretty upset when I noticed the tracking updates stopped in Chicago in December of 2018. I've had some really bad experiences with mail processed by the USPS over the years, which includes:
Arrived damaged
Delivered to wrong address
Stolen
Gone missing
Coincidentally, all those instances were of items with value or rarity significance: redemption cards, printing plates, and 1/1s. I'm always left with feelings of intense frustration and a nagging curiosity for why this stuff always happens to seemingly irreplaceable cards and never the low end nothing cards I buy.
Going back to this Stephen Strasburg card – By early January, I just assumed it was accidentally thrown behind or under something somewhere at the Chicago hub. The seller and I kept a close watch of the tracking sheet and by mid January of 2019, we just assumed it wasn't going to arrive. At which point, the seller refunded me in full. Here's the order in which things happened:
12/8/2018: Sent payment of $49.59
12/8/2018: Post Marked
The USPS tracking sheet updates and then stops in Chicago
1/13/2019: Seller sends full refund
10/16/2019: Card arrives
10/29/2019: Resent payment of $49.59
Take a look at the imprint on the mailer.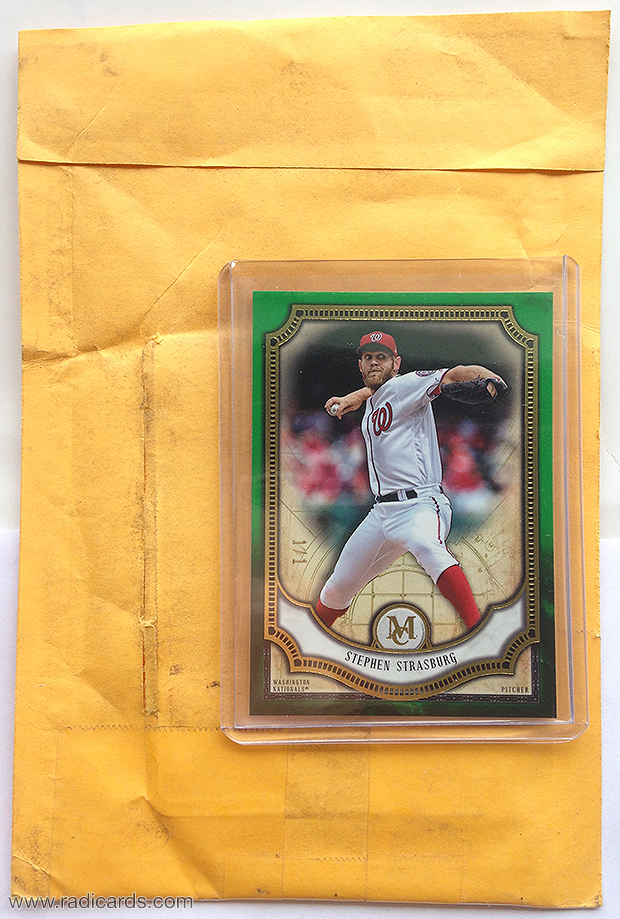 It looks like the mailer was pressed underneath or behind something, which supports my original assumption. The package appears to have signs of rubbing as shown by the abrupt toploader indentation. The toploader almost completely penetrated the mailer but kept the card safe. The card appears to be unharmed, which is amazing after all these months. Granted with a mailer sitting in one place for 10 months, there's not a whole lot of room for risk. Thankfully we don't see things like tire tracks, footprints, or packaging tears, which I've seen in the past.
Human error can be frustrating but it's certainly forgivable when corrected.