Have you visited our store? Click here.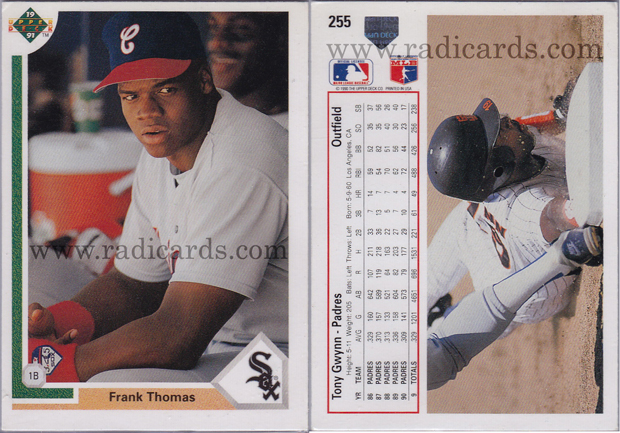 Here's an interesting find. This is a 1991 Upper Deck
card depicting Frank Thomas on the front and Tony Gwynn on the back. I usually don't pay too much attention to this type of error with other players because it was fairly common in the '80's and early '90's. However, since I'm a Thomas collector, it made plenty of sense for me to jump on the opportunity to add this gem to my collection. I believe there is a high degree of scarcity with this particular wrong-back example because I've routinely investigated the secondary market for many years and since this cards inception, I've never encountered another one like it. Hence, I was floored when I made this discovery.
Question of the Day:
It's Thanksgiving this week so I figured I'd ask a turkey related question. What the heck do bunny rabbits have to do with Easter?
To see what's currently on eBay from 1991 Upper Deck, click here.