Have you visited our store? Click here.
This might be one of the coolest finds from the 2000s. At the 2023 National, one collector found and purchased the exact example of the Albert Pujols 2001 Bowman Chrome that was used to produce a reprint of the same card in 2011. Notice the exact match of the signatures between the two cards.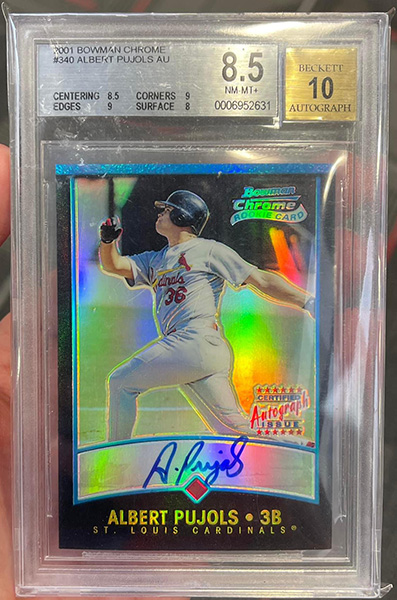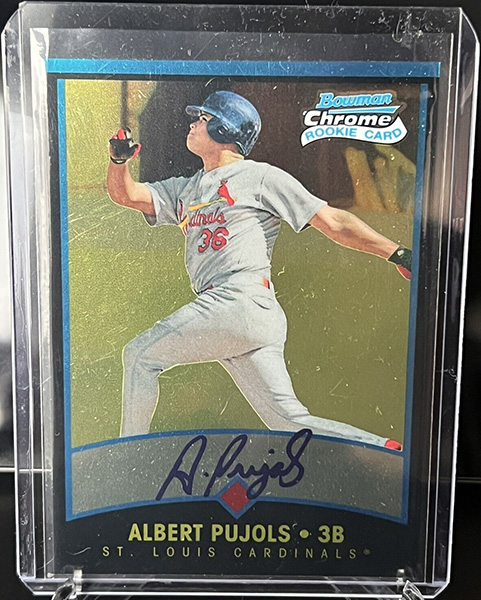 The Albert Pujols 2001 Bowman Chrome AU is his most popular rookie card and was issued as a redemption with an exchange deadline of June 30, 2003, which gave collectors enough time to pull and redeem for the Albert Pujols RC. This factors into why this card is so valuable in any condition.
To see the current eBay auctions for the 2001 Bowman Chrome Albert Pujols, click here.