Have you visited our store? Click here.
In this episode, Kurt Bensch opens a box of 1994 Leaf Series 1 Baseball
. The influence of age really shows in this video. Many, if not most, of the cards in each of the packs were literally welded together with time. Much of the cause of this issue was because Leaf used a high quality gloss on its base set. It's a beautiful set that features a striking marble design on the nameplates, and gold foil stamping. I can remember opening these same packs in the summer of 1994. I don't recall the collation issues, however. Kurt's experience was interesting in that he pulled duplicates of inserts and very few star players out of this box. Even so, it was fun to watch Kurt break this box open and go through the names of the era and inserts from the product. It was nostalgic; it was 1994 Leaf Series 1 Baseball
.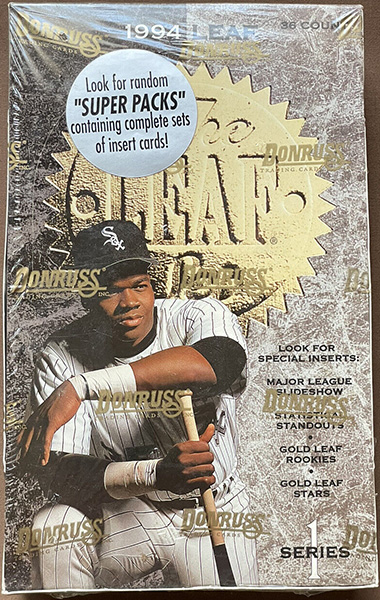 To see what's currently on eBay from 1994 Leaf, click here.