Have you visited our store? Click here.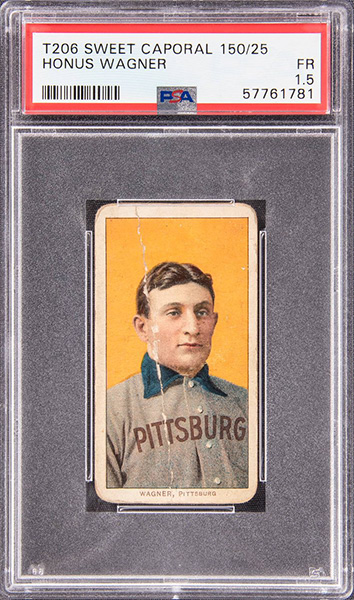 Another 1909-11 T206 Honus Wagner, another huge sale. This time, over $3.7 million for a PSA 1.5. This card continues to bring huge money regardless of what the economy is doing at any given time making it one of the most recession-proof investments of all time. Each time it sells, it brings higher returns than any amount required to buy it.
Sold: October 9, 2022
# of Bids: 27
Final Price: $3,720,000
To see what's currently on eBay from 1909-11 T206, click here.