Have you visited our store? Click here.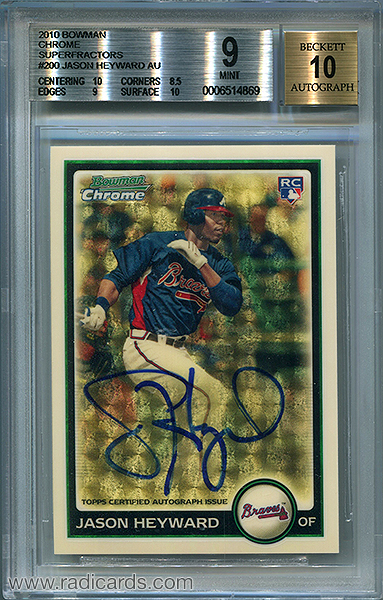 Jason Heyward made his MLB debut on April 5, 2010 and hit a home run off a fastball from Carlos Zambrano on his first at-bat. Depicted here is the Jason Heyward 2010 Bowman Chrome Superfractor AU. Back in 2010, this was one of the most desired cards.
Happy Friday the 13th!
To see what's currently on eBay from 2010 Bowman Chrome, click here.