Have you visited our store? Click here.
If decades could be defined by cards, for me it would be this pair: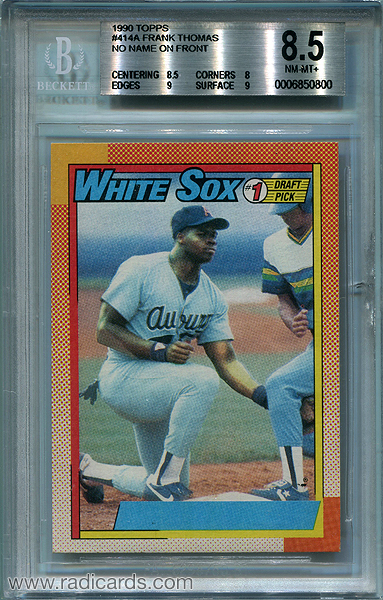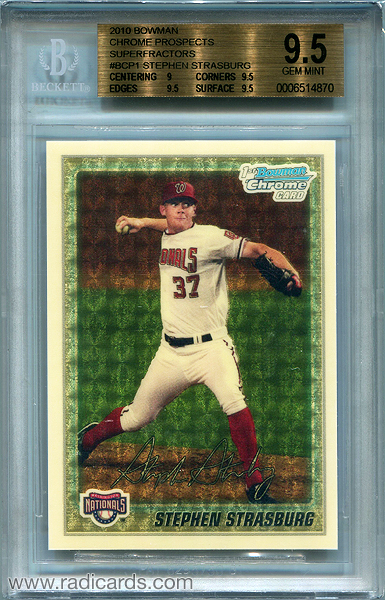 Ten years ago today on July 11, 2010, I published the first blog post, which in turn launched the Radicards® brand into the ethos. A lot has happened in 10 years. Here's a timelines with milestones:
2010: Launched the Blog, which is the central hub of the brand
2012: Started building the Museum extension
2013: Began publishing videos on YouTube
2013: Acquired a BGS 8.5 example of the Frank Thomas 1990 Topps NNOF, which is a card I'd wanted since 1990. This was the first one I ever saw in person. When it arrived I just sat there and starred at it for several minutes smiling.
2014: Setup an umbrella LLC under which Radicards® exists
2015: Hired a VA to help with Museum content
2016: Incorporated automation and improved SEO
2016: Updated the CMS for mobile responsiveness
2016: Launched the Store extension
2016: Finished building the Museum extension
2017: Launched the Podcast extension
2017: Acquired the famous Stephen Strasburg 2010 Bowman Chrome Prospects Superfractor, which I tracked for the previous 7 years.
2019: Extended our Store catalog to include custom and branded products
2019: Radicards® became an official registered trademark
2019: Launched the Auction extension
Published 706 blog posts
Brought on a series of content producers
The first 10 years at Radicards® have been productive and educational and we look forward to even more interesting growth in the next 10 years.
Thank you for visiting, reading, commenting, subscribing, following, and liking. Please stay with us; there's much more to come…
Wanna share a comment? Please do so in the comments area below.