Have you visited our store? Click here.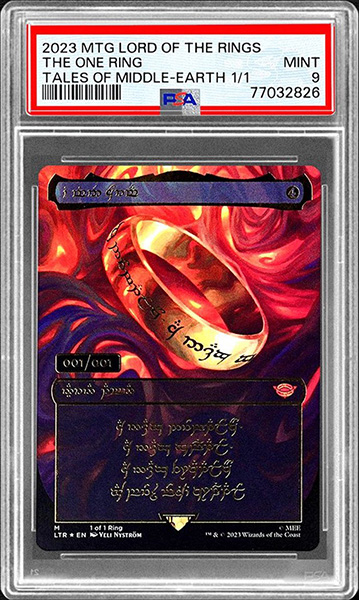 The 2023 MTG Lord of the Rings One Ring is a 1/1 and represents the Willy Wonka Golden Ticket of the Lord of the Rings release and was pulled in early June. It recently changed hands in a transaction with rapper, Post Malone, for a cool $2.6 million making it the highest sale to date for any MTG trading card.
To see what's currently on eBay from Magic: The Gathering, click here.