Have you visited our store? Click here.
PSA used to grade Star Company basketball cards back in the early 1990s. Then the printing plates surfaced and someone reprinted these cards making it nearly impossible for graders to distinguish between the first run produced by Star and the second run produced by whoever acquired the plates. As a result, PSA stopped grading Star cards all together. After PSA stopped grading Star cards, BGS was the only company on the market qualified to grade them.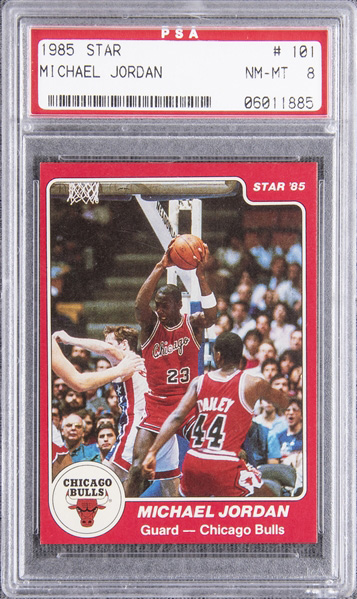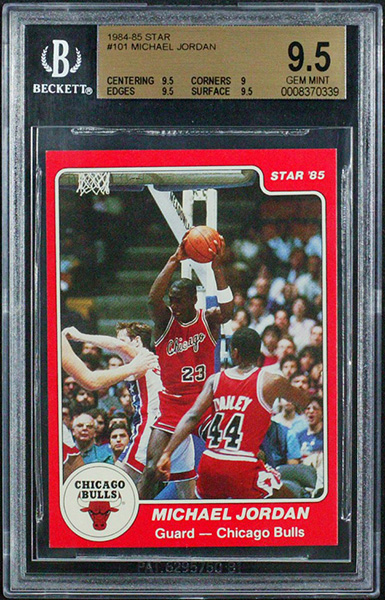 From 1983-1986, Star was the only company that held a licensing agreement with the NBA. After which point the agreement was handed over to Fleer. The 1986 Fleer Michael Jordan, while considered by many to be a rookie card, is actually a third year card.
What some consider an XRC or a "true" rookie card, the 1984-85 Star #101 Michael Jordan was issued as part of a Chicago Bulls team set that was released in sealed plastic bags made available through hobby dealers and direct mail order. GAI was known to grade these team sets.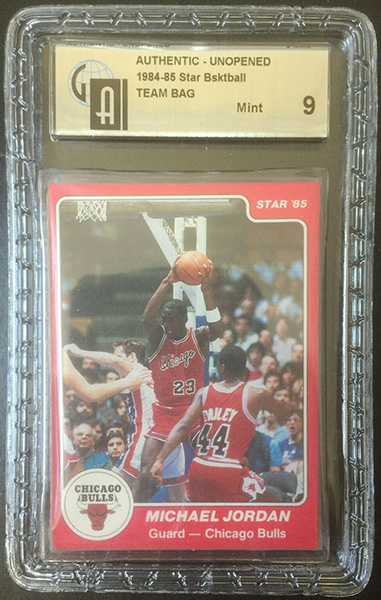 After many years of requests from collectors to grade Star cards again, PSA has decided to carefully re-enter the market. At this time, they are only grading the 1984-85 series, which contains Michael Jordan and other NBA legends like Hakeem Olajuwon and Charles Barkley. In time, they may expand their grading offerings to include other Star issues.
PSA will assign grading request to select graders with specific knowledge of Star cards. PSA will use cards taken from sealed team bags as benchmarks for grading and says it will consider graded the sealed team sets at some point down the road.
To see what's currently on eBay from 1984-85 Star, click here.