Have you visited our store? Click here.
Even though this sale occurred back in September of last year, I wanted to archive it here since it was so significant. Given the market growth since just last fall, there's a chance a re-sale could collect an even larger figure. In any case, here's a big card with a big sale value.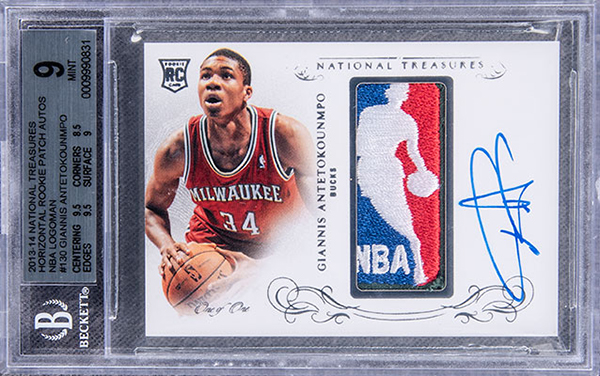 Sold: September 20, 2020
Price: $1,857,300
Cards like this are pretty significant if for no other reason than the logoman patch. Typically, cards featuring this patch come with immediate attention. They're often 1/1s and of players with huge marquee value. Giannis Antetokounmpo a.k.a., Giannis, has a strong collector following so it's no surprise his biggest card will attract record notoriety. This 2013-14 Panini National Treasures RPA 1/1 is one of the biggest sales in all of trading cards.
To view the current eBay auctions for Giannis Antetokounmpo basketball cards, click here.