Have you visited our store? Click here.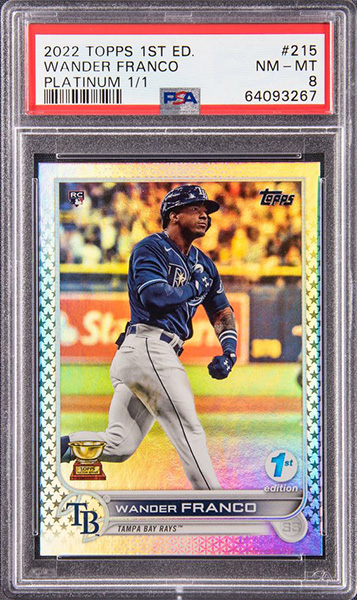 The Wander Franco 2022 Topps 1st Edition Platinum 1/1 has sold.
Sold: April 30, 2022
# of Bids: 44
Final Price: $78,000
Oddly enough, this card features the RC symbol even though Wander Franco achieve the at-bats and days on roster requirements in his 2021 campaign to quality for rookie status that year. In any case, with a holofoil finish, the coveted Platinum 1/1 parallel is the most attractive in the rainbow and is deserving of the highest returns.
To view the current eBay auctions for Wander Franco baseball cards, click here.