Tag:

Wander Franco
Baseball
Here's a closer look at a Wander Franco 2018 Bowman Chrome Prospects prototype.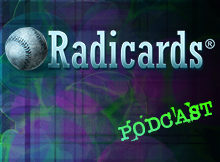 Podcasts
In this podcast and among other things, rare cards of Reggie Jackson, Kris Bryant, and Derek Jeter are discussed. Listen and enjoy.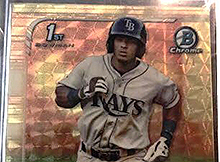 Baseball
The Wander Franco 2019 Bowman Chrome Superfractor AU has been pulled. Here are the details.