Have you visited our store? Click here.
Agenda Summary: The rookie cards of Cristiano Ronaldo, Pele, and Lionel Messi. Soccer centered dialogue. Twitter poll results.
Guests: Ryan Daly, Rick Huaynate

Full Agenda:
Soccer fan, Rick Huaynate, shares his insights on the sport. Join us as we discuss the following questions and so much more.
Who is considered the Michael Jordan of soccer?
Will MLS ever leverage the popularity of its players from a marketing standpoint?
Would soccer be more interesting if goals were worth more than single points?
Recent Auctions of Key Rookie Cards: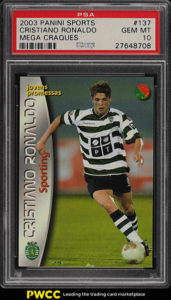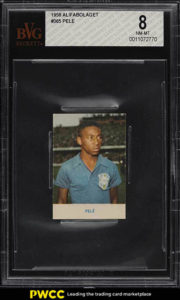 Survey Results. We conclude the conversation with a discussion on the results of two polls asking the following questions that were marketed exclusively on Twitter.
In the United States, do you think soccer will ever be as popular as football?
Globally, do you think soccer cards will ever be as popular as basketball cards?
Have something to share? Post a comment below.