Have you visited our store? Click here.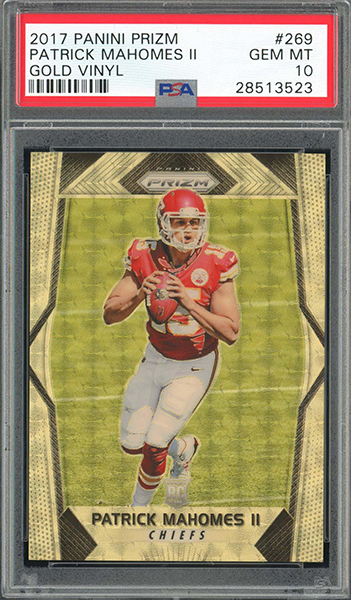 Another huge card makes a huge headline.
This Patrick Mahomes 2017 Panini Prizm Gold Vinyl sold at auction through Goldin on 2/7/2022 with 23 bids at $570,000.
Superfractors and Gold Vinyls are some of the most popular in the hobby. What makes this particular sale so special is the card isn't even a 1/1; it's a 1 of 5 and it's not even autographed. Sales like this are common with cards of other key players so it's nothing new but it's interesting to see when it happens.
To view the current eBay auctions for Patrick Mahomes football cards, click here.