Have you visited our store? Click here.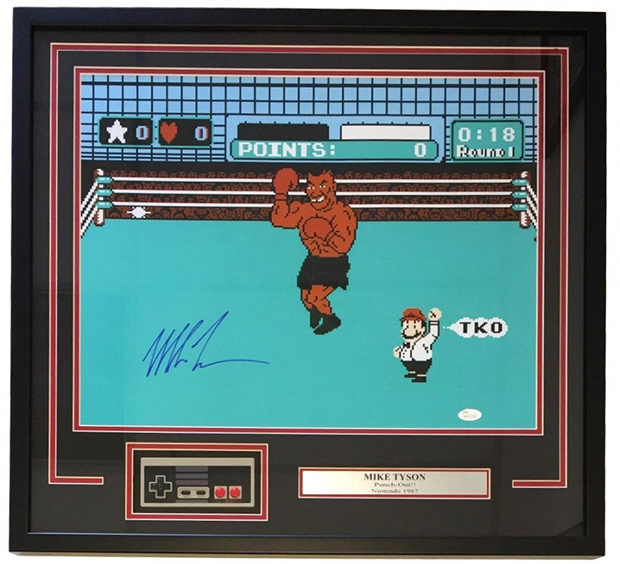 Pristine Auction sells some of the coolest pieces of sports memorabilia. This Mike Tyson signed Punch-Out photo display is worthy of notable attention.
For those of us who were kids in the late 1980s, some of us will remember spending hours playing Mike Tyson's Punch-Out. The game was a lot of fun but getting to the ring to fight Mike Tyson was always a serious challenge. The opponents leading up to Tyson got progressively harder to defeat and when you finally did face Tyson, it appeared as if there was no end of the different colors of his health bar before it reduced.
The original Nintendo (NES) was simple, just two buttons was all that was need to play any game in its catalogue. This notable framed piece includes an original NES controller embedded in the shadowbox, a classic shot from the game signed by Mike Tyson, JSA authentication, and memories to last a lifetime.
This item sold this month through PristineAuction.com and closed with 27 bids at just $263.25 (after Buyer's Premium). For what this is and the cost of framing alone, this was an excellent buy at a very good price.
To view the current eBay auctions for Mike Tyson's Punch-Out games, click here.