Have you visited our store? Click here.
Arizona Diamondbacks Owner, Ken Kendrick, collects baseball cards and his collection is one of the finest known. Among them are PSA 10 examples of the 1951 Bowman Mickey Mantle (his only rookie card), and the 1952 Topps Mickey Mantle (most iconic card in the hobby). Both of which are on display at the 2022 National in Atlantic City, Collectors booth #2030. If you're at the show, make it a point to see this pair in person as it's an exceptionally rare opportunity. At this time, the 1951 Bowman is a Pop 1 and the 1952 Topps is a Pop 3 and the estimated current valuation of the pair is around $100M.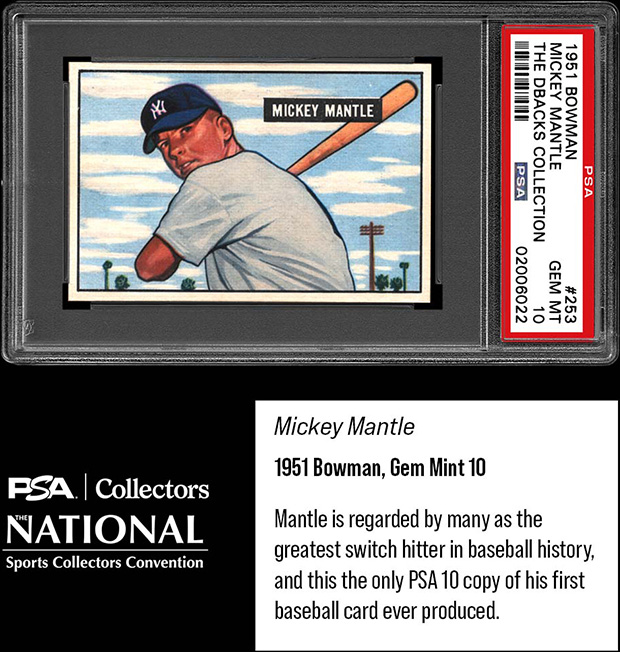 To view the current eBay auctions for Mickey Mantle baseball cards, click here.