Have you visited our store? Click here.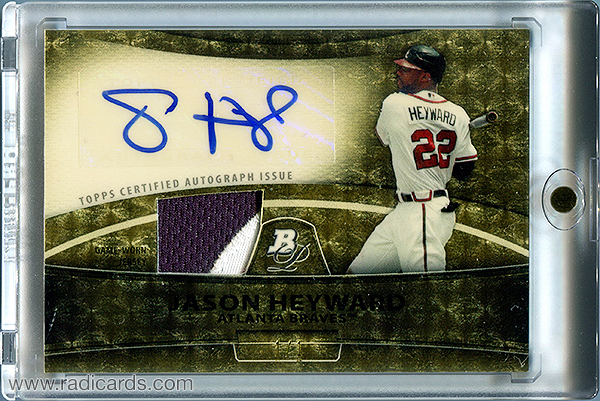 I like this one. I can remember when 2010 Bowman Platinum was released. It didn't make as big a splash as any of the 2010 Bowman Chrome products but it still carried significance in that it featured some pretty important rookie cards. This is the rarest parallel of that of Jason Heyward.
Happy Friday the 13th!
To see what's currently on eBay from 2010 Bowman Platinum, click here.