Have you visited our store? Click here.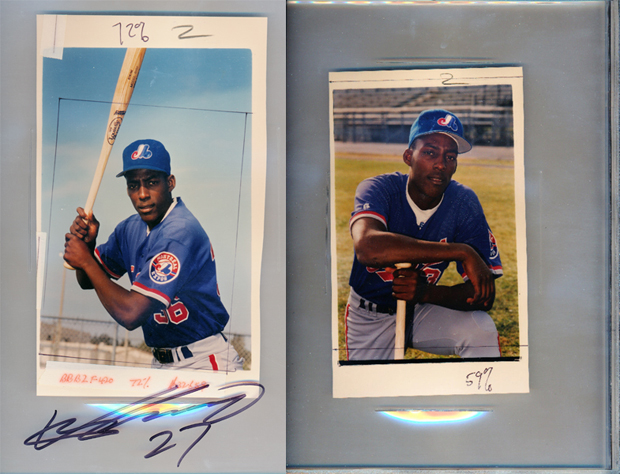 The Vladimir Guerrero 1995 Bowman's Best RC is one of the more desirable rookie cards to come out of the 1990s. While it's always been the cornerstone in the 1995 Bowman's Best set, it's gained even more momentum since Guerrero's HOF induction in 2018. Further, the refractor version is one of the most coveted rookie cards of its decade.
Rarely do we see the actual photography used to create certain pieces within the hobby so when they surface, it's a real treat just to see them. On March 25, 2018, the actual photos used on the front and back of the 1995 Bowman's Best Vladimir Guerrero RC surfaced as a pair for a BIN/OBO at $1500 and sold for $850 on April 18, 2018. This photos come from the Topps Vault and are authenticated by BGS.
To see the current eBay auctions for the 1995 Bowman's Best Vladimir Guerrero, click here.