Have you visited our store? Click here.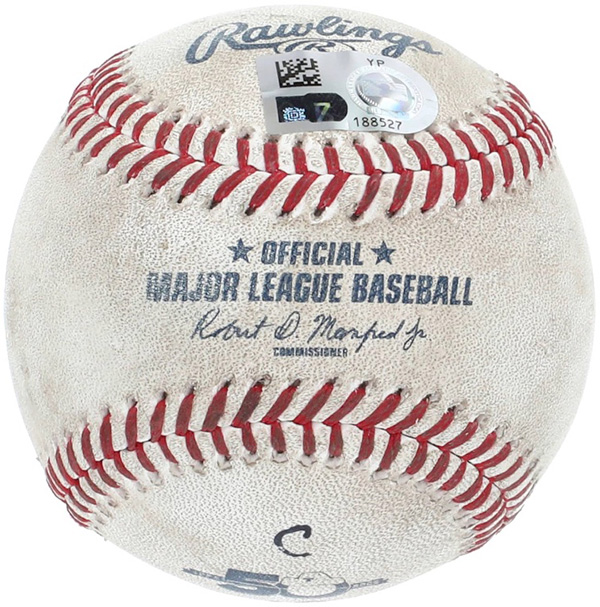 Aaron Judge's 62nd home run baseball was marked on October 4, 2022 during a game at Globe Life Field in Arlington, TX. This iconic home run marks the American League single-season home run record, which was previously set by Roger Maris (61) in 1961, which coincidentally, was 61 years ago.
So here's the deal with this baseball. The seller caught the ball and was almost immediately offered $3 million for it, which he turned down. The ball ended up at auction in December and returned a figure that was half the initial offer. Talk about a slap in the face. But even after taxes and fees, the seller still collected a healthy sum and we should be happy for him.
The ball comes with an excellent game-used appearance and has been tagged with an MLB Authenticated hologram. It's an incredible piece of baseball history.
Sold: December 17, 2022
# of Bids: 6
Final Price: $1,500,000
To view the current eBay auctions for Aaron Judge baseball cards, click here.