Have you visited our store? Click here.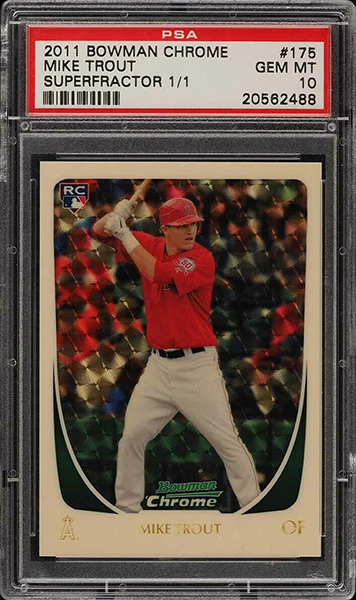 Big card! That's what I always hear someone say when they refer to a card with significant value. Mike Trout Superfractor anything falls into this category. Well, come to think of it, pretty much any high end Mike Trout card falls into this category.
This Mike Trout 2011 Bowman Chrome Superfractor has been listed on eBay BIN/OBO for $249,999.99. I first saw this card in an eBay auction in early 2018 and if I can recall correctly, the asking price wasn't all that far away from this new one.
To see the current eBay auctions for the 2011 Bowman Chrome Mike Trout, click here.