Have you visited our store? Click here.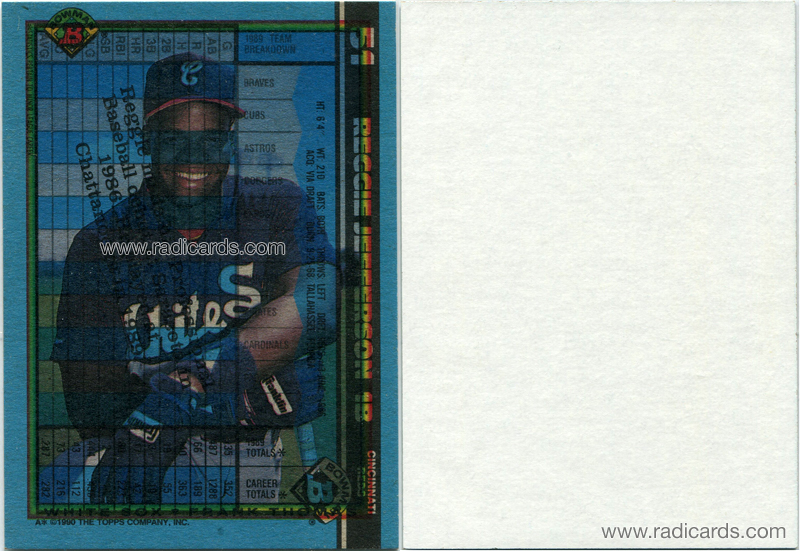 This is a card that has always stumped me in terms of market demand and just general knowledge of origin. In a small way, it rivals the famous 1990 Topps NNOF in terms of obscurity, but doesn't have nearly the same hobby interest or significance. I don't know how many months this guy sat in my watch list before I finally pulled the trigger. I grabbed him back in January of 2012 and haven't seen another one since.
This is certainly an interesting overprint error of the 1990 Bowman Frank Thomas
. I can really appreciate that the front of the Frank Thomas card was printed on the back of another card. This creates a very interesting aesthetic. Blank backs and fronts are very common errors but overprints are something that occur at what seems like a much less frequency. This card captures the essence of both occurrences.
To see what's currently on eBay from 1990 Bowman, click here.