Have you visited our store? Click here.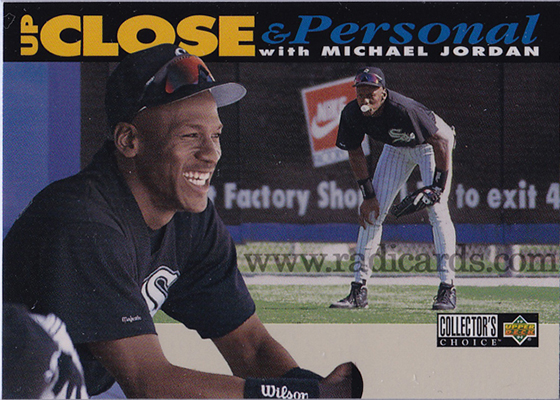 This week I discovered a fourth variation of this card. This one featuring a silver strip but missing the silver facsimile signature, which is depicted here. This new discovery has me thinking of an additional theory behind this error:
Theory #3:
The sheet of black strips and the sheet of silver strips to be stamped with silver facsimile signature somehow got switched during the printing process. This flip created an opportunity for the black strip base card to be stamped with the silver signature while leaving the silver strip variations without the intended silver facsimile signatures. I don't know how difficult these are to obtain but to my knowledge, they aren't cataloged in any price guides. My question is, do all of the players featured in the Up Close & Personal subset possess the same error variations?
Less the rare Gold Signature parallel, here are the 4 other variations:
Base card with Black strip (correct)
Silver Signature parallel with Silver strip (correct)
Silver Signature parallel with Black strip (error)
Base card with Silver strip (error)
To my knowledge, the two error variations are extremely scarce and often go unnoticed by many collectors. It's very easy to miss this error if you don't know it exists. I got both of mine for just a few bucks each and the sellers listed them as if they were the correct versions. Keep your eyes out for the error variations as they're easy to miss.
To see the current eBay auctions for the 1994 Collector's Choice Michael Jordan, click here.