Have you visited our store? Click here.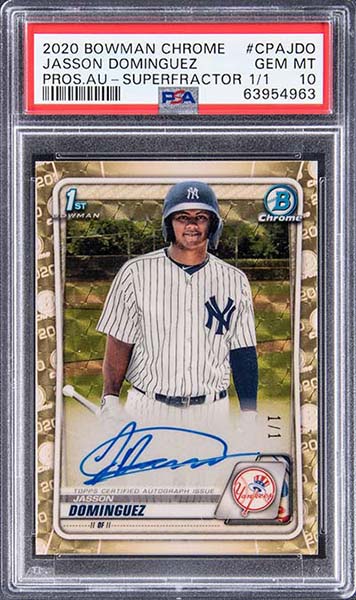 Jasson Dominguez, at just 18, is a highly prospected young talent being groomed for the New York Yankees organization.
On Saturday, 2/5/2022, the Jasson Dominguez 2020 Bowman Chrome Prospect Autographs Superfractor sold at auction through Goldin with 38 bids at $474,000.
So the question becomes, was it a good buy?
Depending on how things go in the next 5 years, this card could be worth 10x more or less. As with any high end prospect cards, it's a huge gamble but it's always interesting to see how things play out.
To view the current eBay auctions for Jasson Dominguez baseball cards, click here.