Have you visited our store? Click here.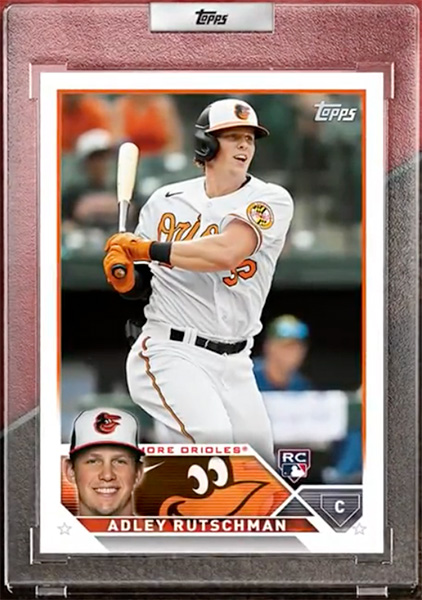 The 2023 Topps base design, which is slated to be used on 2023 Topps Series 1, features two player images on the front: a main and a corner headshot. This design concept has been used on previous Topps releases: 1963, 1983, 1984, and 2003, which is a frequency of about every 20 years.
The shape of the 'RC' logo is placed well but some collectors question where the Rookie Cup logo will go should both logos be needed on the same card. The top left corner is prime real estate for the Rookie Cup logo. While the corner headshot covers up some of the team name, it's compensated by the team logo in the background, which is very easy to see. Finally, the subtle stars in the bottom corners are a nice touch.
To see what's currently on eBay from 2023 Topps, click here.