Have you visited our store? Click here.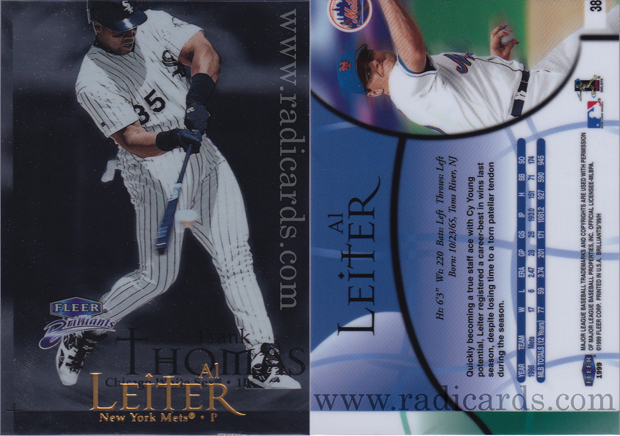 I hope you've enjoyed a holiday filled with spirits and good company. It's the time of year to learn from our mistakes and look ahead to fresh starts and new beginnings. Speaking of mistakes, check out this rather hilarious 1999 Fleer Brilliants
error. This one features a dramatic misprint on the front and a miscut back. Ahh yes… a mistake I can really appreciate.
To see what's currently on eBay from 1999 Fleer Brilliants, click here.