Have you visited our store? Click here.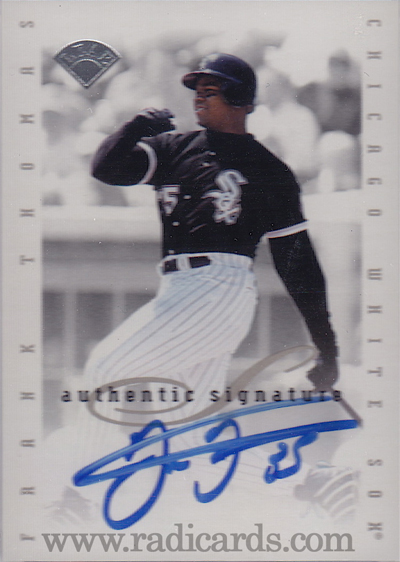 You may remember the legendary 1996 Leaf Signature Extended
set. This release features some of the first authentic auto's of some of the big names of that era. Two versions of this card can be found, one signed in the more common black ink and the tougher blue ink variation that you see here. I personally like the blue ink on white card stock. I think it possesses slightly more aesthetic appeal. Pretty rad!
To see what's currently on eBay from 1996 Leaf Signature Extended, click here.