Have you visited our store? Click here.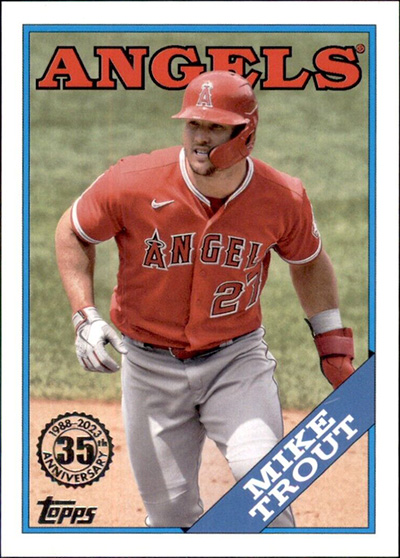 In previous installments, the defining characteristic of Topps Vintage Stock parallels is their standard gray-back, textured, vintage card stock. However, the 2023 installment missed this distinction and Topps printed this run on the modern glossy card stock.
To see a short clip that features this issue, click here.
It's important here to note that the the Vintage Stock parallels from the flagship 2023 Topps issue were, in fact, printed on vintage card stock. It's the Vintage Stock parallels from the 2023 Topps '88 Topps run that didn't get the vintage treatment. What this means is that the only thing that differentiates them from their base set counterparts is the serial numbering to 88 printed on card backs.
To see what's currently on eBay from 2023 Topps, click here.