Have you visited our store? Click here.
That's the title of the next "SEC Storied" documentary featuring, you guessed, Auburn legends Bo Jackson, Charles Barkley, and Frank Thomas.((SEC Storied Bo, Barkley and The Big Hurt. www.youtube.com))
The show "Bo, Barkley and The Big Hurt" will look at when three of the country's best athletes overlapped at Auburn in the 1980s. ESPNU will air the program on Feb. 24 at 8 p.m. CST.((ESPN film will document Bo Jackson, Charles Barkley and Frank Thomas at Auburn. www.al.com))
This is definitely in my "must-watch" list for February now, and I'm assuming it will be for a lot of sports fans, even if you didn't grow up in the '80s/'90s to watch them play.
Allow me to end with this: watching these 3 play in their prime was nothing short of amazing. It was great to see them on TV (I never had the chance to see them play in person, unfortunately), and I can remember talking about them in junior high with my friends, even trading cards that we didn't have in order to say we had a card or two of theirs.
With that, I'll leave you with Bo Jackson's infamous 1990 Score card.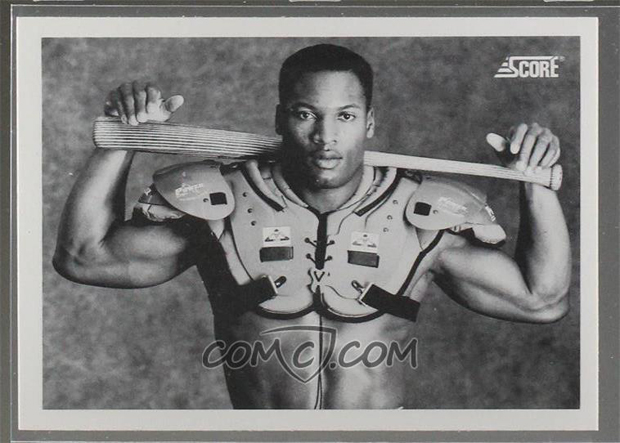 To view the current eBay auctions for Bo Jackson cards, click here.