Have you visited our store? Click here.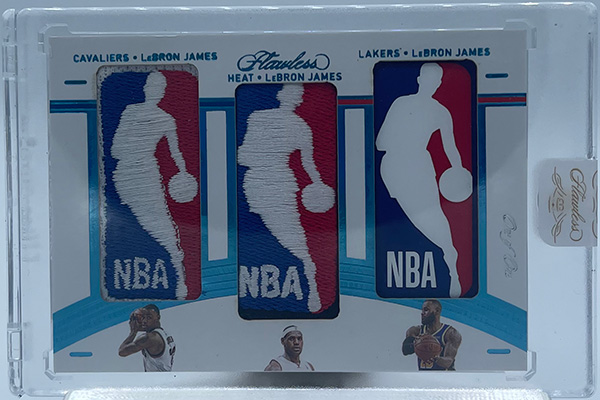 The LeBron James 2020-21 Panini Flawless Triple Logoman 1/1 was pulled Friday, May 6, 2022 on a live break on Whatnot by Backyard Breaks.
The chase for this card was vigorous with rapper, Drake spending $200k searching for it himself. Whatnot also aggressively pursued attention to the card and offered a 2021 Lamborghini Huracán to anyone who pulled it and offered it for sale through its platform.
The card is a 1/1 and features Logoman patches from game-worn jerseys from each team LeBron James has played for: Cleveland Cavaliers, Miami Heat, and Los Angeles Lakers.
The card has an estimated current market value of roughly $3 million.
To see what's currently on eBay from 2020-21 Panini Flawless, click here.