Have you visited our store? Click here.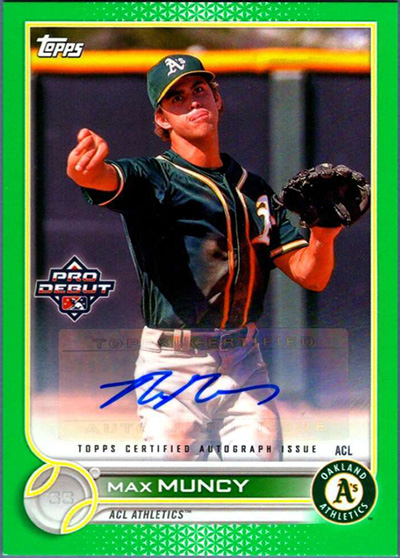 There are now two Max Muncy's and it's already causing problems. Topps put a sticker signed by the Los Angeles Dodgers veteran onto the 2022 Topps Pro Debut paper and Chrome cards of the Oakland Athletics prospect. To my knowledge, this is an uncorrected error.
To view the current eBay auctions for Max Muncy baseball cards, click here.