Have you visited our store? Click here.
This is a comprehensive list of the hottest prospects in baseball starting from 1981. The list includes a yearly breakdown of when the stated players had the most rookie-era impact on the sport and hobby, which may or may not have been during their MLB debut years.
For example, Mike Piazza is listed in 1993 but his rookie cards come from 1992. Another example is Bryce Harper in 2011 when his rookie year was the following year, 2012. You'll notice this sorta thing with a good block of players listed here.
This isn't a list of rookie card years but a list of years when hobby hype was at its peak for the associated player's rookie-era year. The list is subjective but I think you'll agree with a lot of what's here. Have a look.
---
2020: Jasson Dominguez, Bobby Witt Jr.
2019: Wander Franco, Casey Mize, Luis Robert, Luis Urias, Gavin Lux, Jared Kelenic, Alec Bohm, Triston McKenzie, Jo Adell
2018: Shohei Ohtani, Ronald Acuna, Gleyber Torres, Nick Senzel, Eloy Jimenez, Fernando Tatis Jr., Vladimir Guerrero Jr., Bo Bichette, Walker Buehler, Scott Kingery, Rafael Devers, Luis Severino, Carter Kieboom
2017: Aaron Judge, Cody Bellinger, Alex Bregman, Andrew Benintendi, Rhys Hoskins
2016: Corey Seager, Trevor Story, Kyle Schwarber
2015: Kris Bryant, Joc Pederson, Stephen Piscotty
2014: Jose Abreu, Masahiro Tanaka, Xander Bogaerts
2013: Yasiel Puig, Wil Myers, Jose Fernandez, Jackie Bradley Jr.
2012: Mike Trout, Oscar Taveras, Yu Darvish, Yoenis Cespedes
2011: Bryce Harper, Hank Conger, Dee Gordon, Mark Trumbo, Michael Pineda, Gerrit Cole, Trevor Bauer, Dylan Bundy, Archie Bradley, Craig Kimbrel
2010: Stephen Strasburg, Jason Heyward, Brennan Boesch, Aroldis Chapman, Dustin Ackley, Felix Doubront, Thomas Neal, Giancarlo Stanton, Austin Jackson, Madison Bumgarner, Starlin Castro, Taijuan Walker, Mike Leake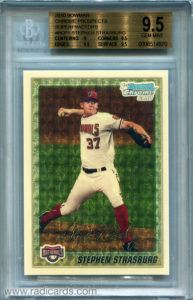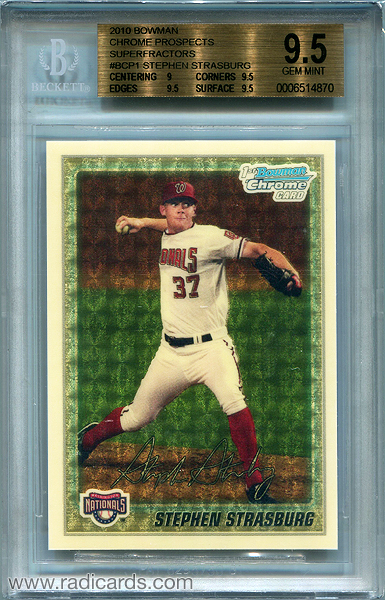 2009: David Price, Rick Porcello, Tommy Hanson, Buster Posey, Logan Morrison, Carlos Santana, Freddie Freeman
2008: Evan Longoria, Jay Bruce, Clay Buchholz, Clayton Kershaw, Andrew McCutchen, Mike Moustakas, Johnny Cueto, Max Scherzer, Dexter Fowler, Kosuke Fukudome
2007: Daisuke Matsuzaka, Phil Hughes, Homer Bailey, Cameron Maybin, Tim Lincecum, Billy Butler, Jacoby Ellsbury, Hunter Pence, Joey Votto, Ubaldo Jimenez, Joba Chamberlain, Fernando Martinez, Kei Igawa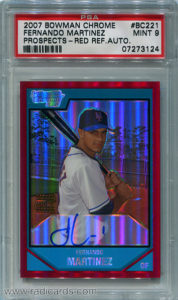 2006: Delmon Young, Justin Upton, Brandon Wood, Stephen Drew, Francisco Liriano, Chad Billingsley, Justin Verlander, Lastings Milledge, Matt Cain, Alex Gordon, Ryan Zimmerman, Jon Lester, Troy Tulowitzki, Ryan Braun, Jered Weaver, Dustin Pedroia, Josh Johnson, Andre Ethier, Matt Kemp, Howie Kendrick, Chris Iannetta, James Shields, Kendry Morales
2005: Felix Hernandez, Casey Kotchman, Dallas McPherson, Hanley Ramirez, Nick Swisher, Brian McCann, Curtis Granderson, Nick Markakis, Russell Martin, Jonathan Papelbon, Huston Street
2004: Joe Mauer, B.J. Upton, Rickie Weeks, Kazuo Matsui, Prince Fielder, Cole Hamels, Ervin Santana, Matt Bush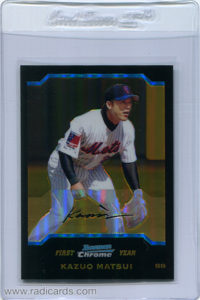 2003: Hideki Matsui, Rocco Baldelli, Jose Reyes, Jose Contreras, Brandon Phillips, Cliff Lee, James Loney, Dontrelle Willis, Travis Hafner, Zack Greinke, David Wright, Chase Utley, Chien-Ming Wang, Kevin Youkilis
2002: Mark Prior, Hank Blalock, Carlos Pena, Mark Teixeira, Justin Morneau
2001: Ichiro, Albert Pujols, Josh Hamilton, Josh Beckett, Ben Sheets, CC Sabathia, Roy Oswalt, Jake Peavy, Michael Cuddyer, Carl Crawford, Adrian Gonzalez, Miguel Cabrera, Adam Wainwright
2000: Pat Burrell, Vernon Wells, Nick Johnson, Sean Burroughs, Rafael Furcal, A.J. Burnett, Barry Zito, Adam Dunn, Jimmy Rollins, Johan Santana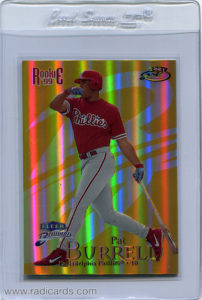 1999: J.D. Drew, Rick Ankiel, Eric Chavez, Brad Penny, Mark Mulder, Carlos Lee, Alfonso Soriano, Jayson Werth, Jeremy Giambi, Austin Kearns, Corey Patterson, Gabe Kapler
1998: Ben Grieve, Adrian Beltre, Aramis Ramirez, Troy Glaus, Sean Casey, Roy Halladay, Magglio Ordonez, Mike Lowell, David Ortiz
1997: Travis Lee, Kerry Wood, Lance Berkman, Miguel Tejada, Todd Walker, Nomar Garciaparra, Mark Kotsay, Torii Hunter, Jose Cruz Jr.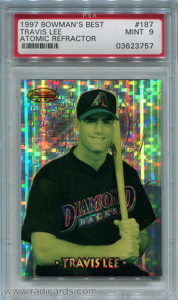 1996: Todd Hollandsworth, Derek Jeter, Andruw Jones, Darin Erstad, Livan Hernandez, Vladimir Guerrero, Karim Garcia, Bartolo Colon, Jermaine Dye, Todd Helton, Edgar Renteria, Richie Sexson, Jason Varitek, Matt Morris
1995: Hideo Nomo, Paul Konerko, Shawn Green, Charles Johnson, Ruben Rivera, Johnny Damon, Brian Hunter, Ryan Klesko, Billy Wagner, Jason Isringhausen, Jason Schmidt, Scott Rolen, Andy Pettitte, Bob Abreu, Derrek Lee, Carl Everett, Chris Carpenter, Garret Anderson
1994: Raul Mondesi, Alex Rodriguez, Carlos Delgado, Jeffrey Hammonds, James Baldwin, Rondell White, Chan Ho Park, Javy Lopez, Jorge Posada, Bob Hamelin
1993: Mike Piazza, Tim Salmon, Chipper Jones, Jim Edmonds, Manny Ramirez
1992: Eric Karros, Cliff Floyd, Kenny Lofton, Pedro Martinez, Jeff Kent, Tim Wakefield, Juan Guzman, Pat Listach, Brien Taylor
1991: Chuck Knoblauch, Phil Plantier, Todd Van Poppel, Jeff Bagwell, Mo Vaughn, Ivan Rodriguez, Mike Mussina, Jim Thome
1990: David Justice, Carlos Baerga, Frank Thomas, John Olerud, Larry Walker, Sammy Sosa, Bernie Williams, Juan Gonzalez, Kevin Maas, Delino DeShields, Moises Alou, Jose Offerman, Ben McDonald, Deion Sanders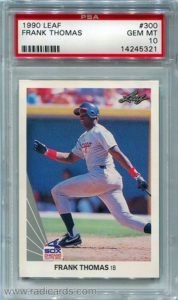 1989: Jerome Walton, Ken Griffey Jr., Tino Martinez, Robin Ventura, Jim Abbott, Gregg Olson, Randy Johnson, Gary Sheffield, Tom Gordon, Craig Biggio, John Smoltz, Ramon Martinez, Gregg Jefferies, Sandy Alomar Jr.
1988: Roberto Alomar, Walt Weiss, Ron Gant, Jay Buhner, Mark Grace, Tom Glavine, Matt Williams, Ken Caminiti
1987: Mark McGwire, Greg Maddux, Will Clark, Bo Jackson, Terry Steinbach, Devon White, Barry Bonds, Barry Larkin, Ruben Sierra
1986: Jose Canseco, Fred McGriff, Mickey Tettleton, Cecil Fielder, Darren Daulton, Lenny Dykstra, Danny Tartabull, Billy Beane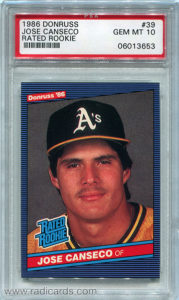 1985: Vince Coleman, Corey Snyder, Roger Clemens, Kirby Puckett, Mark Langston, Orel Hershiser, Shawon Dunston, Bret Saberhagen, Eric Davis
1984: Dwight Gooden, Tony Fernandez, Joe Carter, Kevin McReynolds, Don Mattingly, Darryl Strawberry
1983: Tony Gwynn, Wade Boggs, Ryne Sandberg, Howard Johnson
1982: Cal Ripken Jr., George Bell, Dave Stewart, Lee Smith
1981: Fernando Valenzuela, Harold Baines, Tim Raines, Mookie Wilson, Kirk Gibson