Tag:

Pat Burrell
Hobby Talk
In this video, I discuss my favorite general sports card pickups of 2020. Which one's your favorite?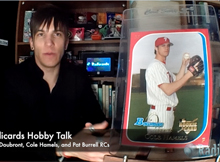 Hobby Talk
In this episode, I discuss rookie cards of Felix Doubront, Cole Hamels, and Pat Burrell. Card significance and player valuation are discussed.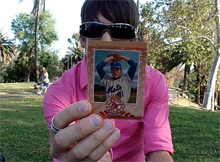 Hobby Talk
This is a review of some cards I bought at a show in Southern California. Cards of Pat Burrell, John Olerud, and Tom Seaver are featured.