Have you visited our store? Click here.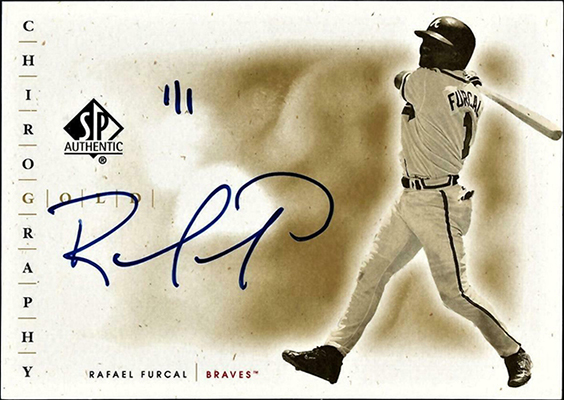 This 2001 SP Authentic Chirography Gold Rafael Furcal is a great card. It sold and got relisted in late February 2022. Here's what happened.

The original sale closed on February 23. While this is certainly a nice card, the market dictated its value in this auction and given the print run, it wouldn't make sense to assume the card is worth much more than the present final value.
There are situations where final values wouldn't accurately match current market values. In situations such as those, things like low quality SEO, title, auction pic, etc. would all influence exposure. However, this isn't one of those situations as this auction is posted by a reputable dealer and contains high quality keywords, images, title, and description. The 18 bids accurately summarizes the markets interest in this card.
However, the winning bidder has a different understanding of accurate market value.

The new owner relisted this card on February 28 with a 389% markup over original sale from just 5 days prior. It's reasonable to post a markup but to achieve a sale, the markup itself must also be reasonable. In this case, it may as well be a million dollars.
To see what's currently on eBay from 2001 SP Authentic Chirography, click here.