Have you visited our store? Click here.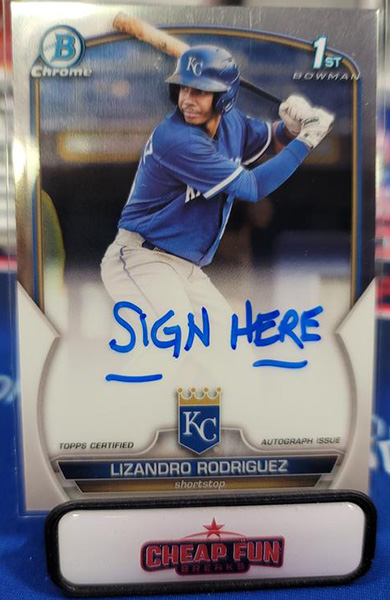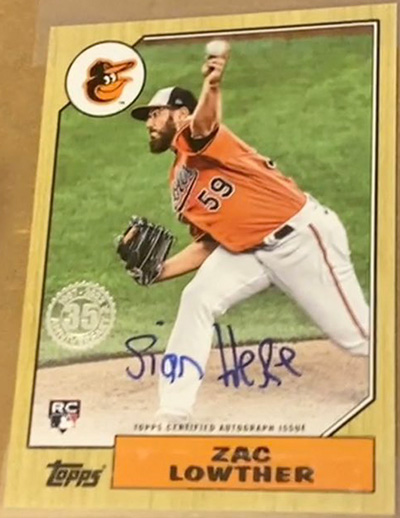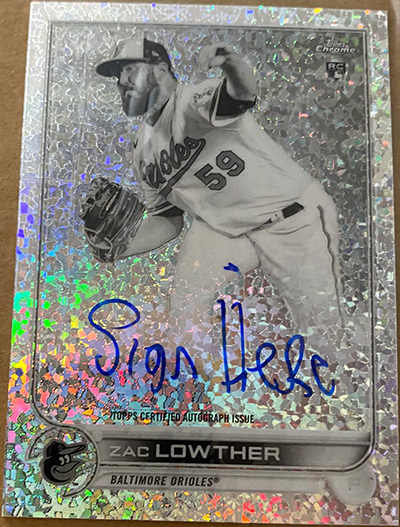 While I can't say with certainty, I like to think moves like this are done intentionally to stimulate conversation, in which case they're excellent examples of strategic marketing. Think about it. Here we are pulling cards that should contain player signatures but instead get ones where the players wrote, "Sign Here." This is pretty smart. I say this because the likelihood of my featuring these cards with their standard autographs is minimal in comparison to these versions.
To see what's currently on eBay from 2023 Bowman Chrome, click here.