Have you visited our store? Click here.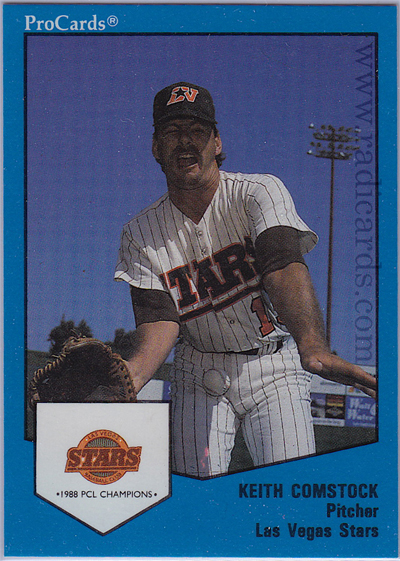 Card of the Week:
Keith Comstock 1989 Las Vegas Stars ProCards #14
This is likely the greatest minor league card ever made. For Card of the Week, I usually leave a few subheadings describing certain key attributes about the card. This week, I've decided to try something different and leave it up to you, the reader, to write the subheadings for this card. Write them in your comment. Feel free to be as creative as you'd like.
To see the current eBay auctions for the 1989 ProCards Keith Comstock, click here.