Have you visited our store? Click here.
In this episode, Kurt Bensch breaks a box of 1991 Upper Deck Baseball
in search of the elusive Nolan Ryan AU/2500. 1991 Upper Deck is the third annual release by the flagship company and it continues to uphold the same quality standards as the releases from the prior two years. This includes white card stock, hologram counterfeit prevention, and clear bright color photos.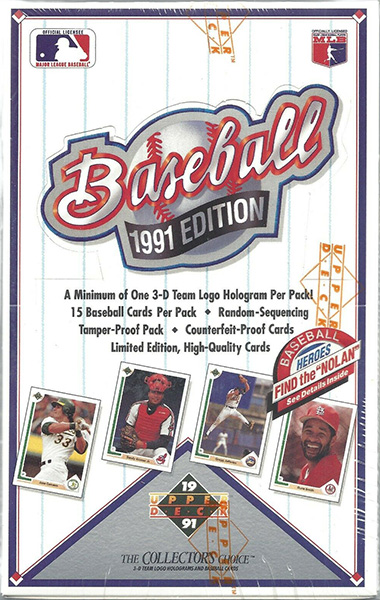 To see what's currently on eBay from 1991 Upper Deck, click here.