Have you visited our store? Click here.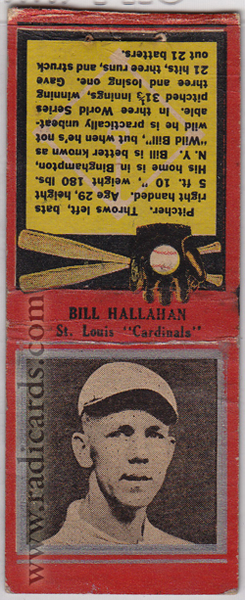 Another gem that has somehow survived the test of time. Released during the middle of the Great Depression of the 1930's, this article somehow withstood likely a considerable number of life threatening circumstances. As you can see with this particular example, there are noticeable stress marks. Even with staple holes and the strike surface completely removed, this matchbook still holds as a collectors item. Examples from this 1934 Diamond Matchbooks Silver Border
 set are very scarce items in today's market. Even more scarce are those with the strike surface still intact. Further, those matchbooks still possessing matches. No matter, these are relatively rare items. The size is just as you'd expect, typical, perhaps a bit smaller than the average sized matchbook found in present day manufacturing.
To see what's currently on eBay from 1934 Diamond Matchbooks, click here.