Have you visited our store? Click here.
In this video, I negotiate for the John Lackey 2010 Bowman Chrome Superfractor. The seller was a nice guy and let me banter on about a few side points before countering his asking price. We closed at $30, which I thought was fair for both of us. Thanks to superjamsports for filming me negotiate for this card. Here's an image of the card: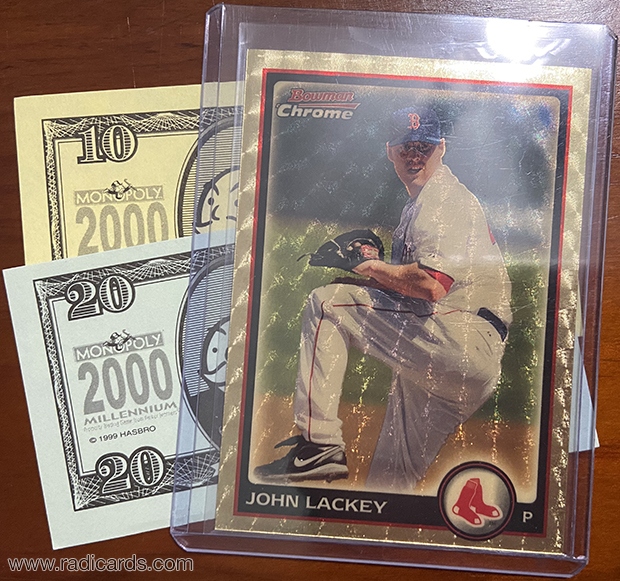 To see what's currently on eBay from 2010 Bowman Chrome, click here.