Have you visited our store? Click here.
Each year, there's usually one key prospect collectors chase. In 2019, it was Wander Franco.
The Wander Franco 2019 Bowman Chrome Prospect Autographs Superfractor was pulled by a customer of Steve Bybee's shop, S&S Sports Cards Memorabilia And More in Amarillo, TX.
While he's still in the minor league system with the Tampa Bay Rays, Wander Franco has an OBP of .408 and SLG of .566 cumulative over the past two years and displays great potential.[1]Wander Franco. www.baseball-reference.com
While coverage of Wander Franco has been minimal, his cards have become popular with collectors. So when the best card of the player is pulled, it makes headlines.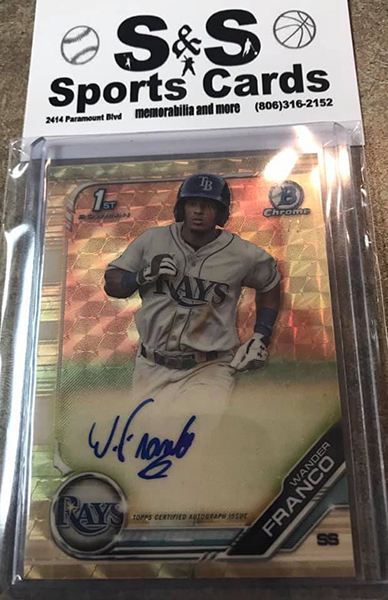 After the Wander Franco 2019 Bowman Chrome Prospects Superfractor AU was pilled, it was immediately sold to an anonymous buyer for an undisclosed figure somewhere between $60,000 and $100,000.[2]2019 Bowman Chrome Wander Franco Superfractor Autographs Pulled – and Sold. www.beckett.com/news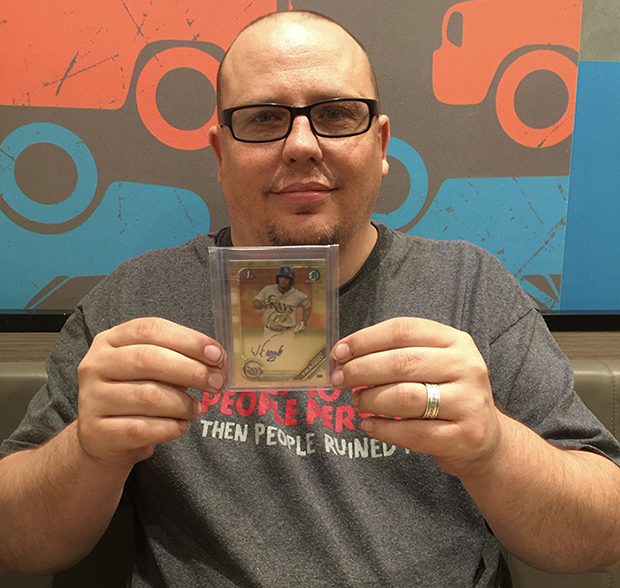 The following video, which was published on April 29th, features Steve Bybee discussing the card after it was pulled by customer, Randy Rogers. It was a solid April. In the week prior to the Superfractor AU pull, the base Superfractor was pulled.
To view the current eBay auctions for Wander Franco baseball cards, click here.