Have you visited our store? Click here.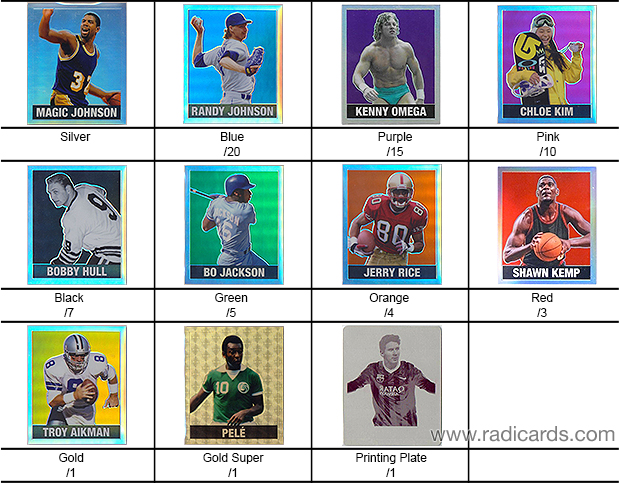 2018 Leaf Originals Metal '48 is a multi-sport 60-card set that commemorates the original 1948 Leaf set and was made available at the 2018 National Sports Collectors Convention. The cards are printed on high gloss chrome with a refractor finish. Depicted are examples of each of the parallels that can be found for each card in the set. While only one is depicted, 4 printing plates were made for each card, which brings the available unique parallel count per card to 14.
To see what's currently on eBay from 2018 Leaf Originals Metal '48, click here.