Have you visited our store? Click here.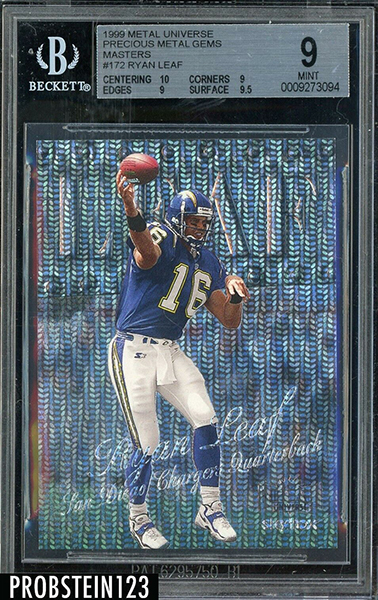 Depicted here is a specimen from the highly coveted 1999 Metal Universe Precious Metal Gems Masters set. With just one set produced, these 1/1s are some of the most desired in the entire hobby.
The sale of this Ryan Leaf was quite the shocker. I didn't know what to expect but I knew it was going to be huge. In the final seconds, bids jumped significantly and pushed this card well into the 4 figures.
Sold: February 27, 2022
# of Bids: 57
Final Price: $3,533
While the end price may seem high now, I would assume it'll be considered a bargain in the coming years as this stuff gets harder and harder to find.
To view the current eBay auctions for 1999 Metal Universe Precious Metal Gems, click here.