Have you visited our store? Click here.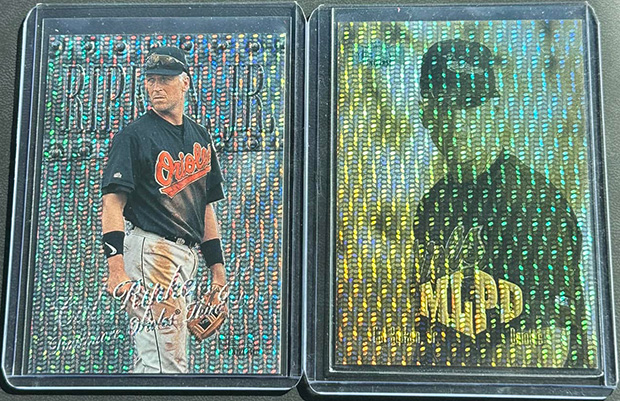 If you have a talent or something that others would find useful or valuable, the world is a better place when you're able to share said things with others. When one well-known Cal Ripken Jr. collector pulled this pair together and shared this pic online, I knew others would enjoy seeing it. Given these are both 1/1s, this is one of those once-in-a-lifetime opportunities.
1999 Metal Universe Gem Masters are 1/1s that parallel the 300-card base set. They're essentially ultra premium upgrades to the already super valuable Precious Metal Gems, which are printed to just 50 copies each but bring many thousands at auction. This poses the question, if a card numbered to 50 can bring many thousands, what would the 1/1 version of said card bring? Depending on the player and in the current market, multiple 5-figure end prices aren't totally out of the question, and that's only if you're lucky enough to ever see one hit the auction block.
To see what's currently on eBay from 1999 Metal Universe, click here.