Have you visited our store? Click here.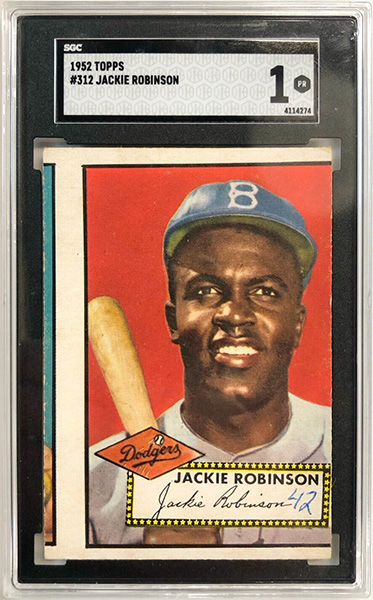 A portion of the 1952 Topps Mickey Mantle is better than no 1952 Topps Mickey Mantle.
Mickey Mantle is card #311 in the 1952 Topps set, which means he neighbors Jackie Robinson (#312). This example of the Jackie Robinson was so miscut that it includes some of card #311, which makes it much more desirable.
This card was listed on eBay on 12/7/2022 with a $140,000 BIN. It was pulled on 12/19 with a closing statement indicating the card was no longer available, which may imply someone thought it was worth the 6-figure asking price.
To see what's currently on eBay from 1952 Topps, click here.