Have you visited our store? Click here.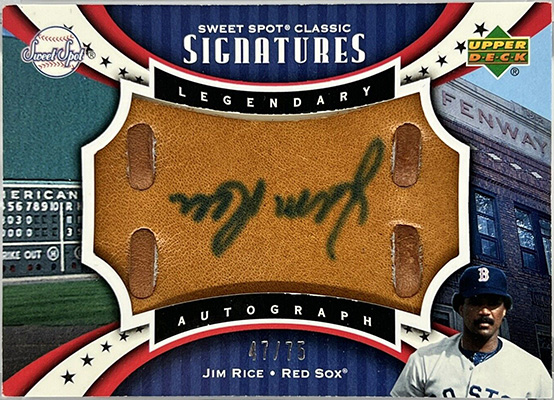 Here's a fun one from 2007 Sweet Spot. The Jim Rice leather chunk was embedded into this card upside down. Something like this, while rare, shouldn't be considered much more valuable than the corrected example. A premium is expected but the increase should be reasonable. It's also important to keep in mind that player significance factors into the final value of something like this.
It's also worth noting that many of the autographs on the relics in Sweet Spot cards have proven not to withstand the test of time as many of them have faded out since release. Some are so bad that they are almost completely gone. Others are blotched out to the point where the autographs looks like a smudge.
To see what's currently on eBay from 2007 Sweet Spot, click here.